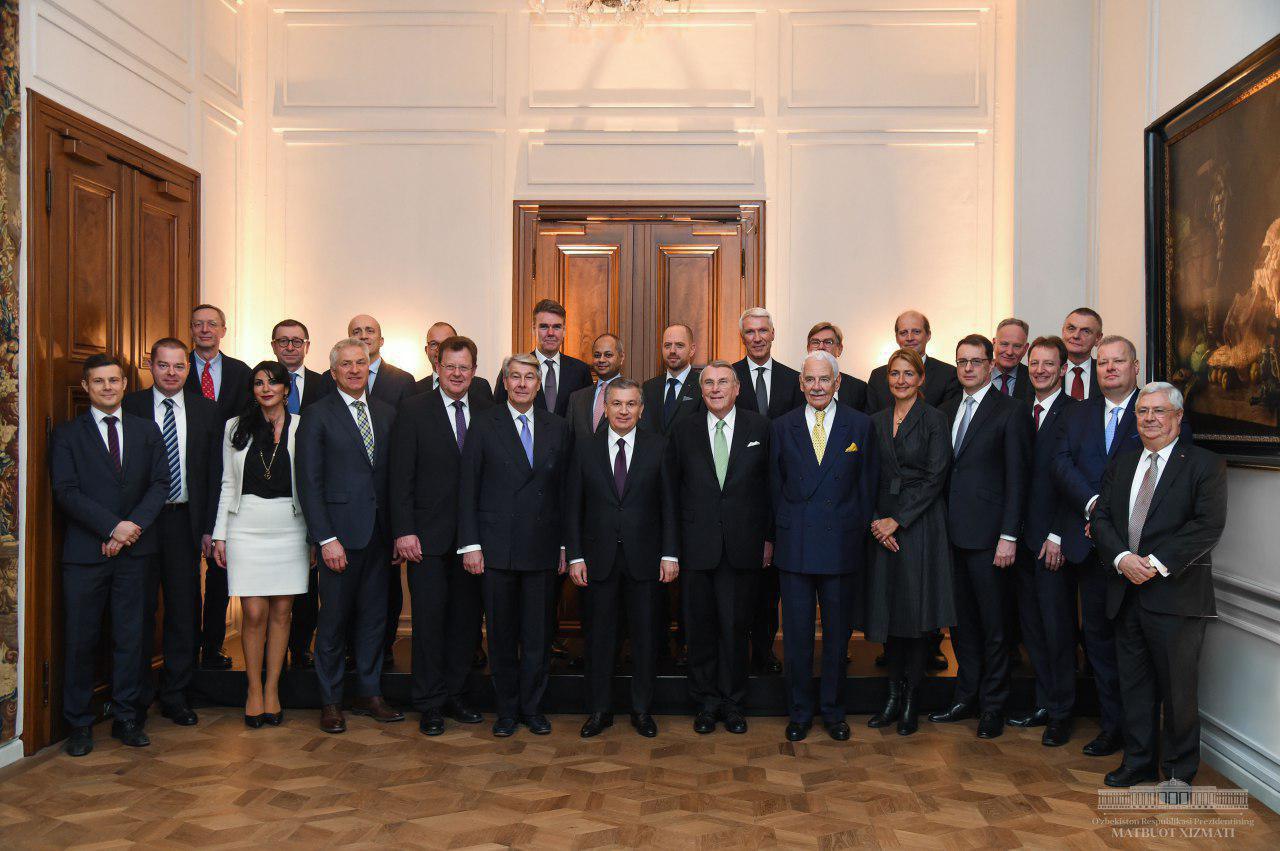 President of the Republic of Uzbekistan Shavkat Mirziyoyev held a meeting in Munich with the heads of leading companies and banks in Germany, the presidential press service said.
The meeting was attended by the heads of leading companies - leaders of the European and world markets, financial structures, such as "Siemens", "Thyssenkrupp", "Volkswagen", "Knauf", "Claas", "MAN", "Deutsche Bahn", "Linde Group", "Falk Porcshe Technik", "Atlas International", "Tenova", "Giesecke & Devrient", "Papenburg", "Euler Hermes", "Deutsche Bank", "Commerzbank"and others.
For a direct dialogue with foreign investors, it was decided to establish an Expert Council under the President for consulting and expert support of ongoing reforms, as well as developing proposals on topical issues, including improvement of the investment climate in the country.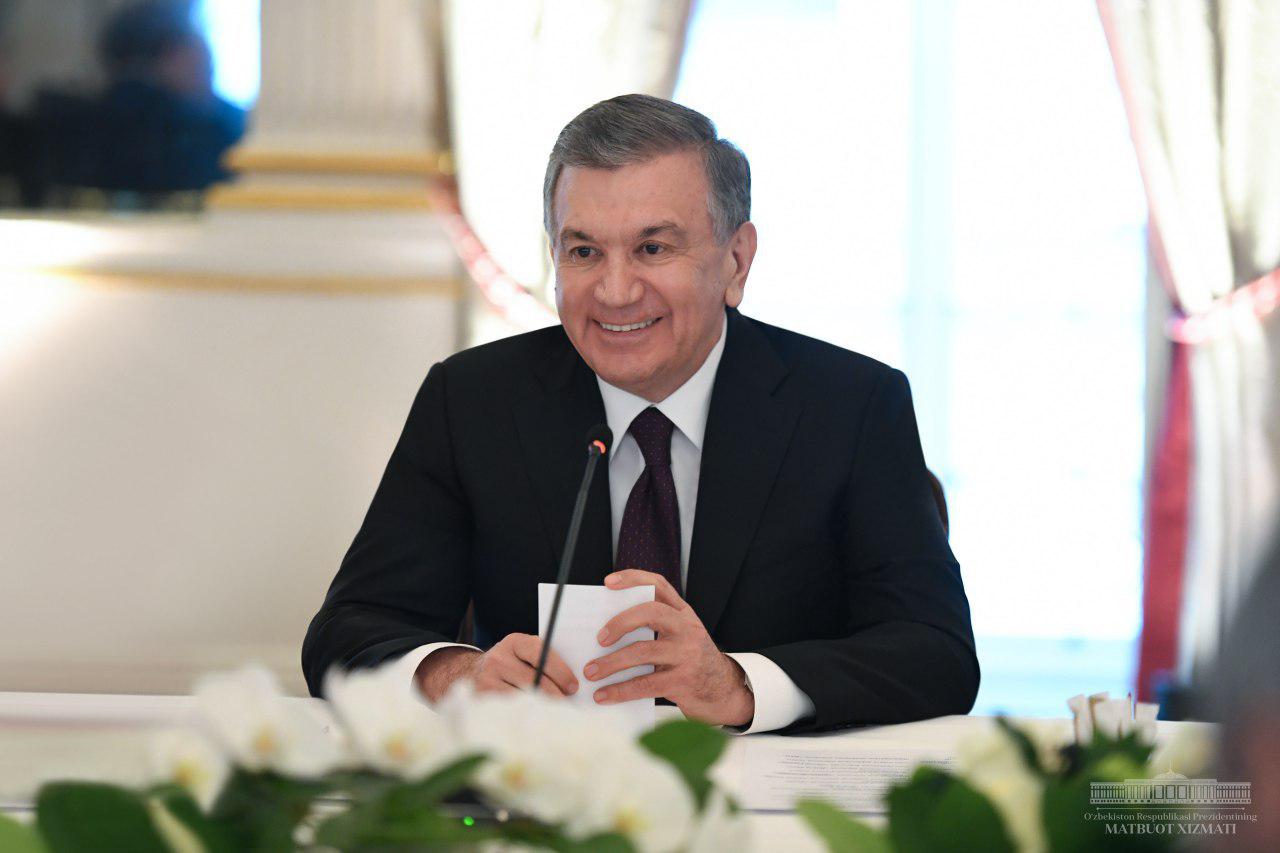 The head of our state invited the participants of the business forum to actively participate in the work of this council.
According to the press service, representatives of the German business community praised the economic reforms carried out in Uzbekistan. "The evidence of this was signing of contracts and agreements worth over 8 billion euros during the business forum held on January 14 in Berlin," the report says.
During the meeting, issues of further development of partnership between the Uzbek-German financial organizations, firms and companies, expansion of investment and technology cooperation, as well as personnel training were discussed.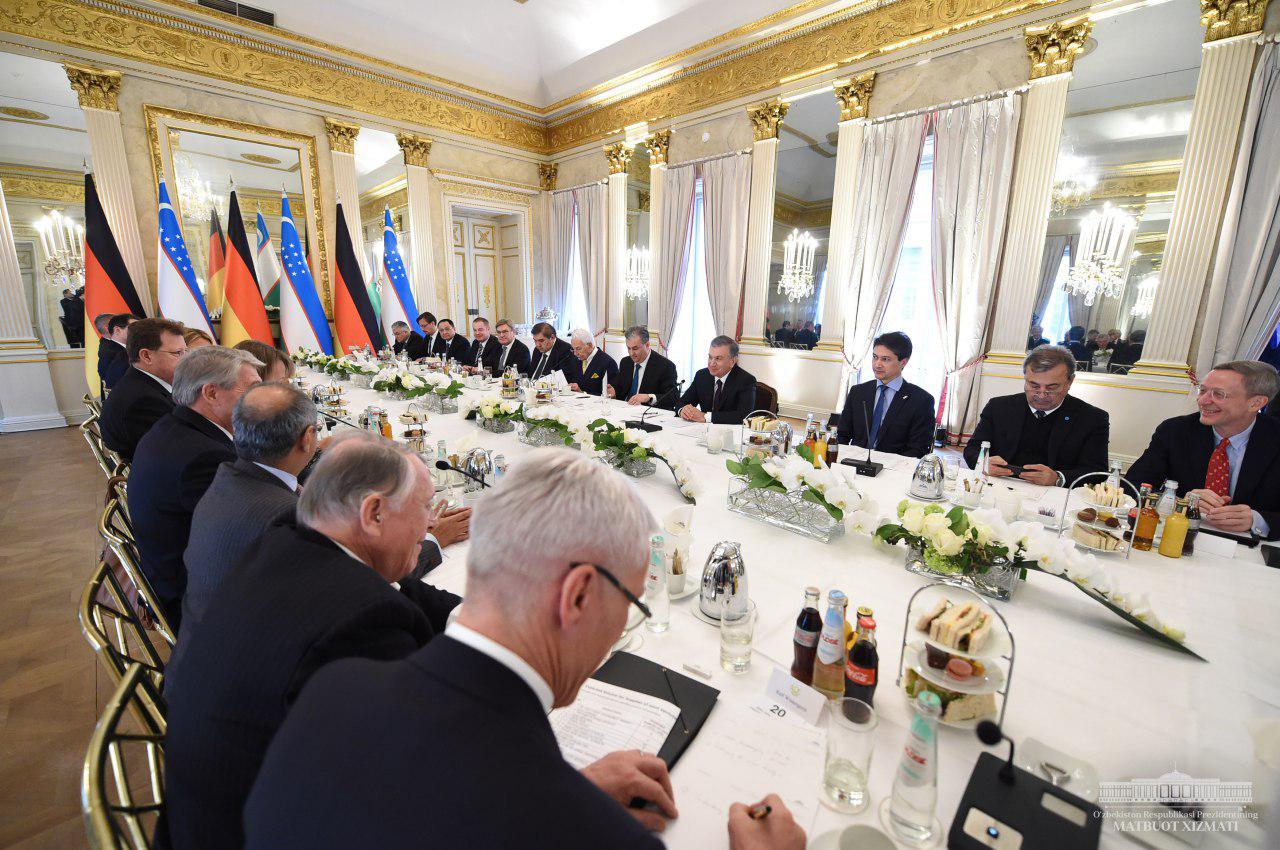 "We are interested in further expanding this cooperation," Shavkat Mirziyoyev said. "We are ready to support promising projects based on mutual trust."
Currentl, there are more than 110 enterprises in Uzbekistan with the participation of investors from Germany, about 30 of them are fully organized on the basis of German capital.
Germany is actively involved in improving the strategically important infrastructure of Uzbekistan. It should be noted a large project worth 50 million euros for reconstructing and modernizing the international airport in Tashkent. Germany shows great interest in the free economic zone "Navoi".