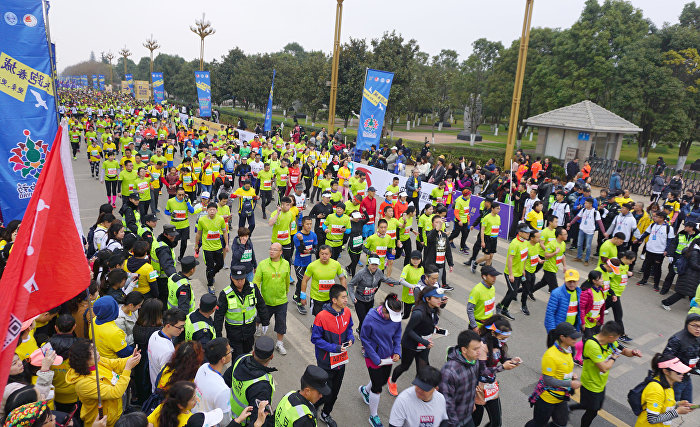 The Kyrgyz Republic will host an international marathon of the Shanghai Cooperation Organization (SCO) "Run the Silk Road - 2019", Kyrgyz media reports with reference to the press service of the State Agency for Youth Affairs, Physical Culture and Sports of Kyrgyzstan.
Speaking about major areas of work plan for the next year, the director of the agency Kanat Amankulov said that in 2019 Kyrgyzstan will chair a SCO summit.
"As part of the chairmanship, a SCO Marathon will be held in Issyk-Kul in May 2019," he said.
Amankulov also said that Kyrgyzstan will also hold a Tourism Development Forum for SCO members in February and a SCO Youth Council in July.
The 3rd International SCO Marathon was held in China last year. It became the most representative and large-scale sporting event in the history of the SCO. In total, more than 20 thousand people from 52 countries took part in it.
Then Kyrgyz athlete Daria Maslova won a bronze medal at the full marathon distance - 42.195km.