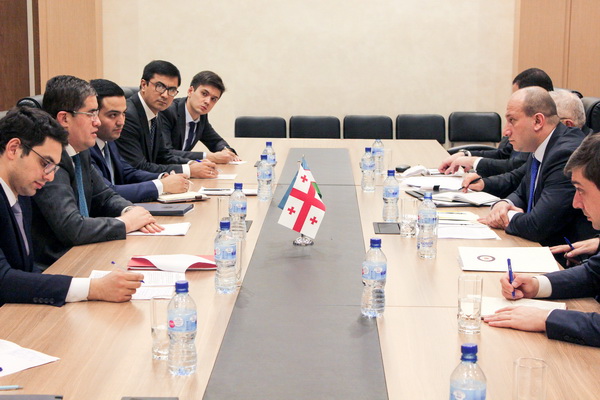 The Ministry of Investments and Foreign Trade of Uzbekistan hosted a meeting between Deputy Minister Badriddin Abidov and Deputy Foreign Minister of Georgia Alexander Khvtisiashvili.
The Georgian side stressed that it is observing with interest the socio-economic reforms in Uzbekistan and is ready to share its experience in implementing economic reforms, including in joining the World Trade Organization.
At the same time, a high exceptional potential for mutually beneficial cooperation, including the development of mediation trade with the participation of Georgia, and a number of developed countries in the free trade zone (China, Hong Kong, Turkey, CIS countries) was emphasized.
The Uzbek side informed about the transition to a cluster system of agricultural development and invited the Georgian side to actively participate in the implementation of new projects in a similar format in Uzbekistan in the fields of winemaking, cotton growing and gardening.
The agenda also discussed prospects for further development of cooperation in agriculture, tourism, hydropower, transport, light industry and pharmaceuticals by attracting foreign direct investment, and therefore it was proposed to organize a business forum with the participation of textile, garment and knitwear enterprises of Uzbekistan and Georgia, as well as to organize the participation of Uzbek representatives in the Tbilisi Silk Road Forum in October this year.