Uzbekistan's tourism potential presented at NATAS Travel 2019 in Singapore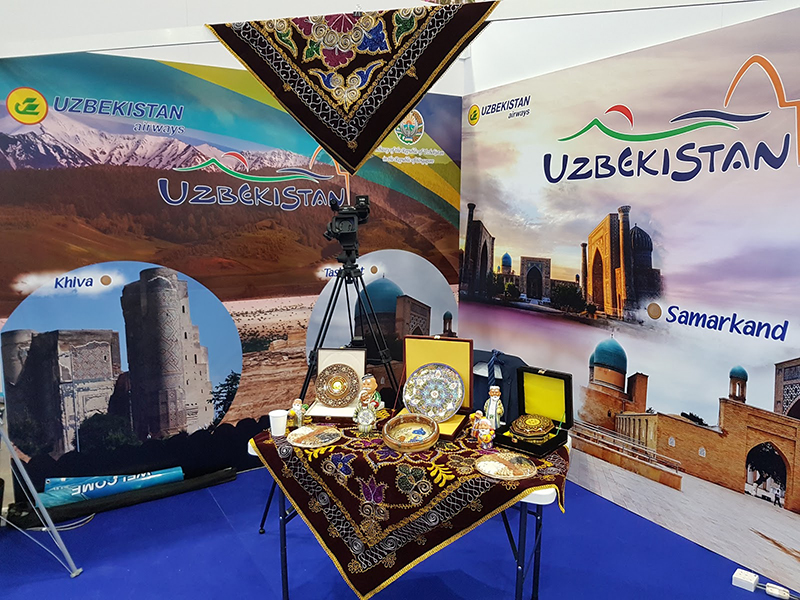 On February 22-24, 2019, the Embassy of the Republic of Uzbekistan in Singapore, together with the representative office of the National Airline Uzbekistan Airways, participated in NATAS Travel 2019, the largest international tourism exhibition in the region.
NATAS, a non-governmental commercial organization created in May 1979, uniting more than 400 travel agencies and companies, serves as the organizer of the largest international tourism fairs in Southeast Asia, NATAS-Travel and NATAS-Holidays. About 100 representatives of both national tour operators and foreign participants took part in this exhibition.
At the opening ceremony of the exhibition, the Ambassador of Uzbekistan to Singapore, Kakhramon Shakirov, made a presentation of the tourism potential of Uzbekistan, where he informed the guests of the exhibition about large-scale transformations and the created conditions in the field of tourism.
The good news was that from February 1, 2019, citizens of 64 countries of the world were presented the opportunity to visit Uzbekistan for up to 30 days visa-free. For citizens of Singapore, this rule is valid from February 2018, and there is also a direct flight service between our countries.
It was especially emphasized that Uzbekistan has centuries-old history, rich culture, unique traditions and ample opportunities to offer diverse tourist services.
Visitors to the national stand of Uzbekistan also had the opportunity to see videos and colorful national outfits of our people, to experience the taste and variety of Uzbek dried fruits.