New TV channel for kids may be created in Uzbekistan 
At the Ministry of Pre-school Education, the possibility of establishing another TV channel for children and creating modern educational media-content with the EBS – well-known Korean TV and Radio Broadcasting Company was discussed.
A meeting was held with representatives of EBS Educational Broadcasting Company of Korea at the Ministry of Pre-School Education. During the meeting, the prospects of establishing a children's educational TV channel, opportunities for creating modern educational media-content for children of preschool age, as well as training qualified media professionals have been discussed. In addition, the creation of a data center to store educational programs, as well as the opportunity of ministerial specialists to practice in Korea's educational software transmissions system were negotiated.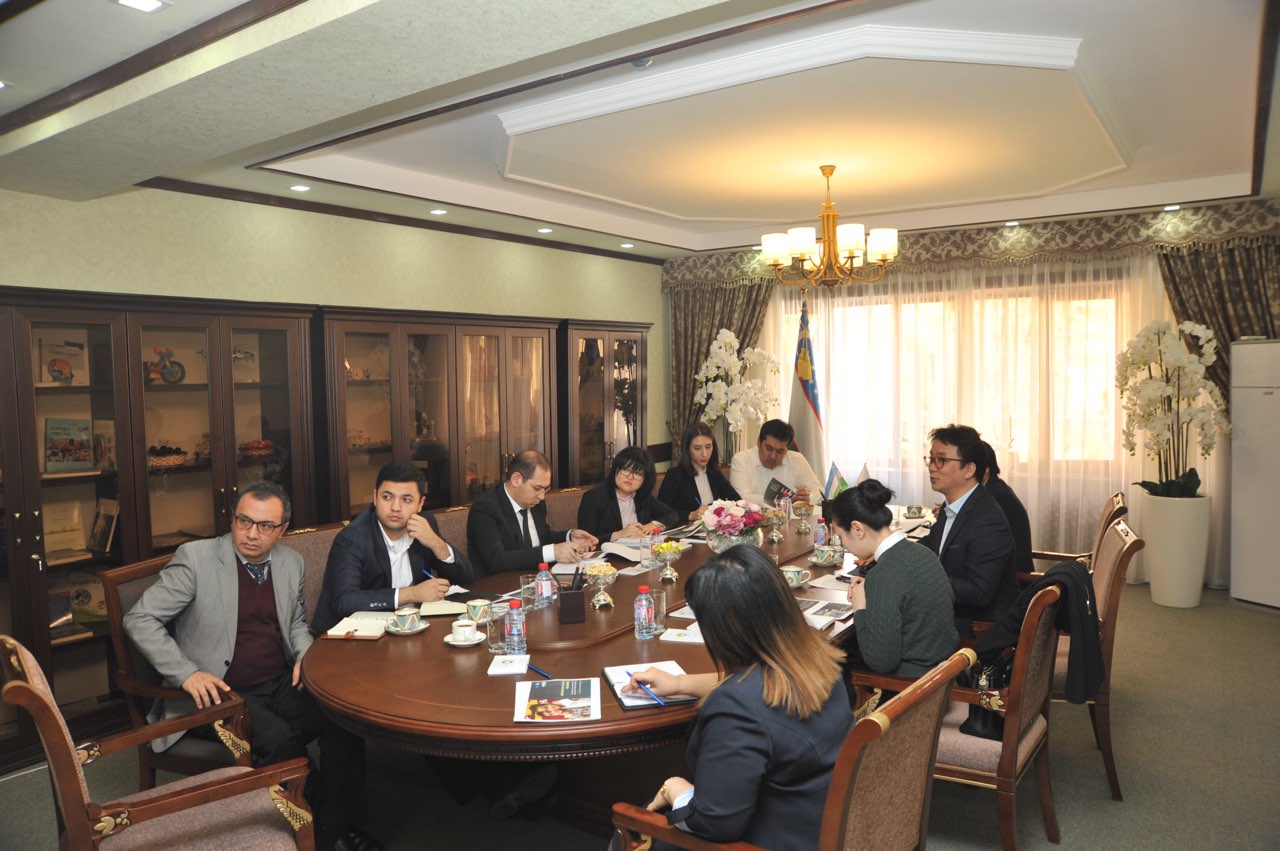 According to the head of the Department General at the Pre-School Education Ministry Yelena Ten, the ministry draws attention to the expertise of EBS specialists not just on entertainment, but also on creating interactive educational content.
"We do not want content to be just entertainment and kids spend time in front of TV all day long. But for children who do not go to kindergartens, the TV channel gives access to quality content at home. And for children of kindergartens, it is an additional opportunity during their development process. Negotiations are being carried out within the framework of the Decree No. 39559 of the President of the Republic of Uzbekistan dated September 30, 2018, envisaging establishment of an Innovation Center for Information and Pedagogical Technologies. EBS representatives can help us build such a modern center," Yelena Ten said.
For information: EBS was founded in 1980 and it is currently one of the leading channels of the Republic of Korea. EBS has 8 TV channels and a number of YouTube channels. EVS is also an author of the personality "Pororo", as well as animated cartoons "Lady Bag and Super-cat" and "Vrumiz".
In April 2019, signing of a memorandum of understanding is expected.
It should be recalled that earlier, establishment of a new TV channel was proposed in Uzbekistan.