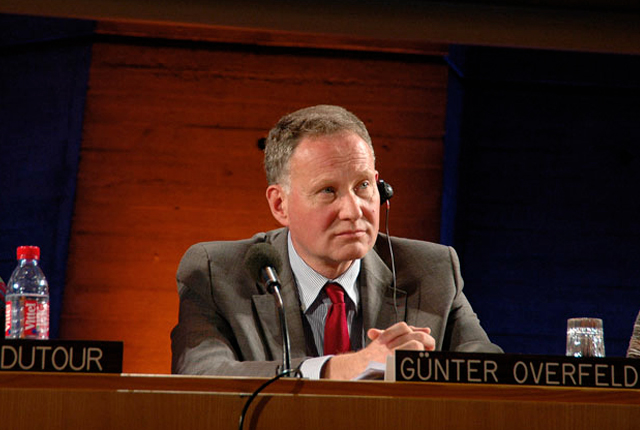 The issue of debts to German companies that participated in the construction of "Bunyodkor" (now "Milliy") stadium and the Palace of International Forums in Tashkent has been resolved. This was stated by German Ambassador to Uzbekistan Günter Overfeld.
The customer for the construction of the facilities was Zeromax. In 2010, the company went bankrupt, leaving behind debts. Earlier in the media there were reports that this issue was considered during the visit of the President of Uzbekistan Shavkat Mirziyoyev to Germany in January 2019.
"This issue has been resolved with all interested parties. A question from the agenda has been removed and resolved positively," the diplomat said, answering a question from a Kun.uz correspondent. However, he did not specify how the parties managed to reach an agreement.
The ambassador stressed that "everyone was pleased with the decision".
Waldemar Kisner, representing 24 German companies that could not receive their money for ten years, earlier announced that the problem of "debts" should not cast a shadow on the economic ties between the two countries.
"The total debt is 72 million euros, not 130. 60 million of them were intended for the Palace of International Forums and 10 million for "Bunyodkor" stadium. For the construction of these facilities, we signed a contract with Zeromax in Switzerland in 2009, not with the government of Uzbekistan. The head of the company Zeromax was arrested and was unable to pay the debts to 24 German companies," said the German businessman.