"We could not enlighten people that Islam is light. This is our tragedy" - Shavkat Mirziyoyev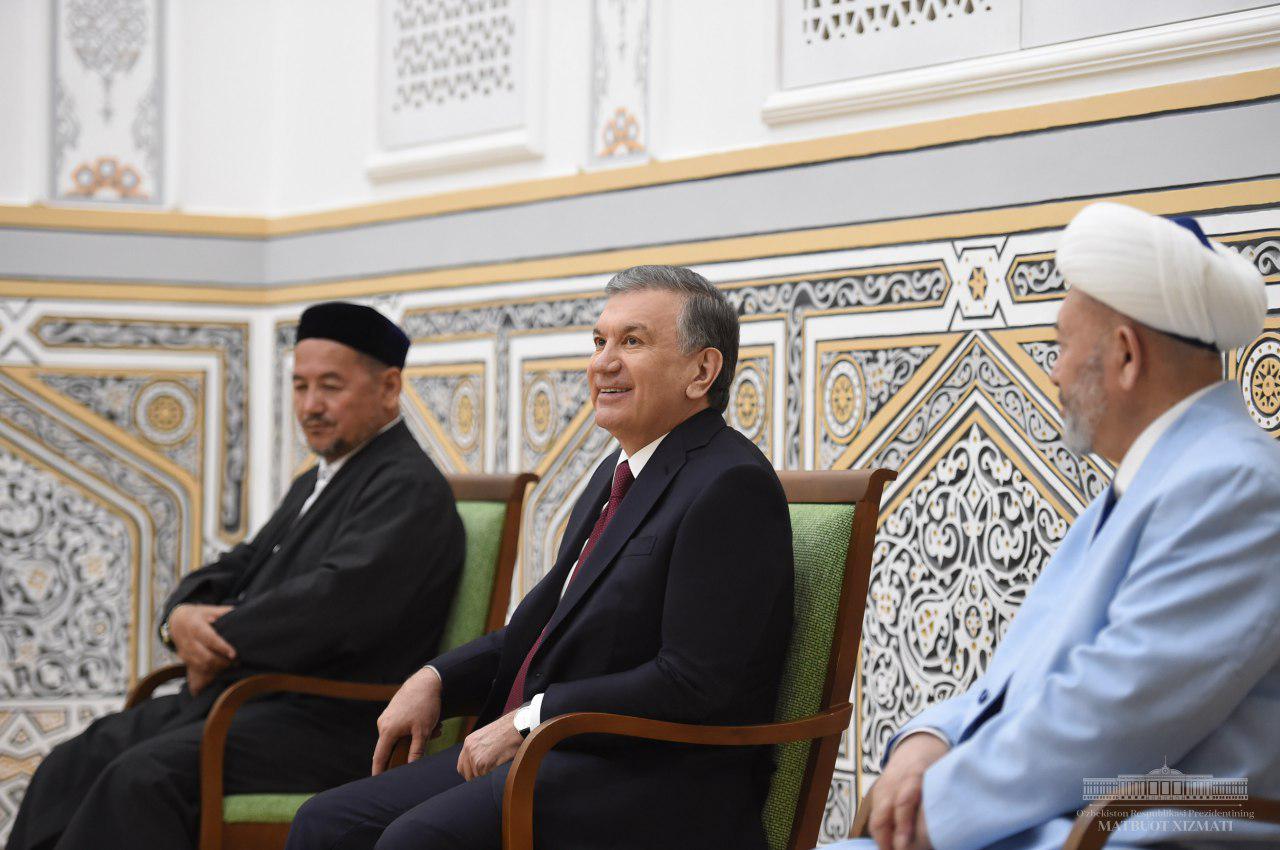 President Shavkat Mirziyoyev during his visit to Surkhandarya visited the "Sultan Saodat" memorial complex near Termez city.
The President noted that this historic monument is a part of the great cultural heritage, a holy place for Muslims, and also stressed that it is necessary to study its history and inform foreign guests.
"In Samarkand - the Center of Islamic civilization, the Center of Imam Al-Bukhoriy, a school for the study of Hadith is being opened - all this has the highest power. We have just started, we must show the world the sources that allow us to declare that our land is the cradle of Islamic civilization.
We could not achieve success in learning Arabic. The current Arab countries speak already modern language. Secondly, we have a large number of ancient manuscripts, but the work on their translation has not even begun.
We must address the youth, the people in the language capable of penetrating the human soul. Visiting Muslim countries is admired by huge libraries and centers. They are 15-20 years ahead of us.
The "Sultan Saodat" complex belongs to the Sayyid family, the fifth generation of the Prophet.
We must say bluntly: we could not teach people that Islam is light. This is our tragedy," the head of state said.
"Even if we manage to raise at least ten truly faithful Muslims every year, imagine how the society will change. The time has come for people to restore the history of this story, which has been going on since the eighties, these scientific foundations. This is a big educational task," the President said.