Year of Kazakhstan announced in Uzbekistan (photos)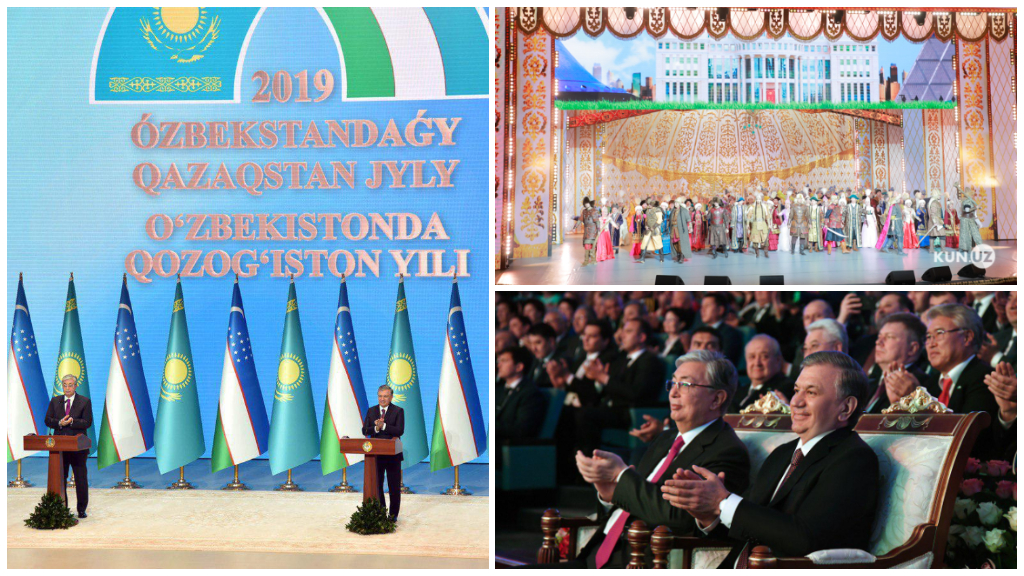 Last year, the Year of Uzbekistan was widely celebrated in Kazakhstan. The activities within the framework of this event served to strengthen friendship and fraternity between the nations.
As logical continuation of this massive cultural event, this year, a year of Kazakhstan announced in Uzbekistan. It was officially declared during the state visit of the Kazakh President to our country.
On April 15, the leaders of Uzbekistan and Kazakhstan took part in the cultural event organized at the International Forums Palace "Uzbekistan" in Tashkent. President Shavkat Mirziyoyev opened the ceremony and welcomed the fraternal Kazakhstani guests. In turn, during his speech, the Kazakh President Kassym-Jomart Tokayev thanked the attention paid to development of the Kazakh language and culture in Uzbekistan.
The cultural event was connected to the concert program prepared by Kazakh artists.