Shavkat Mirziyoyev becomes acquainted with textile enterprises, first in Uzbekistan mobile cinema in Surkhandarya
Within the framework of his visit to the Surkhandarya region, President Shavkat Mirziyoyev became acquainted with activities of LLC ZIF Textile in the city of Termez, the presidential press service said.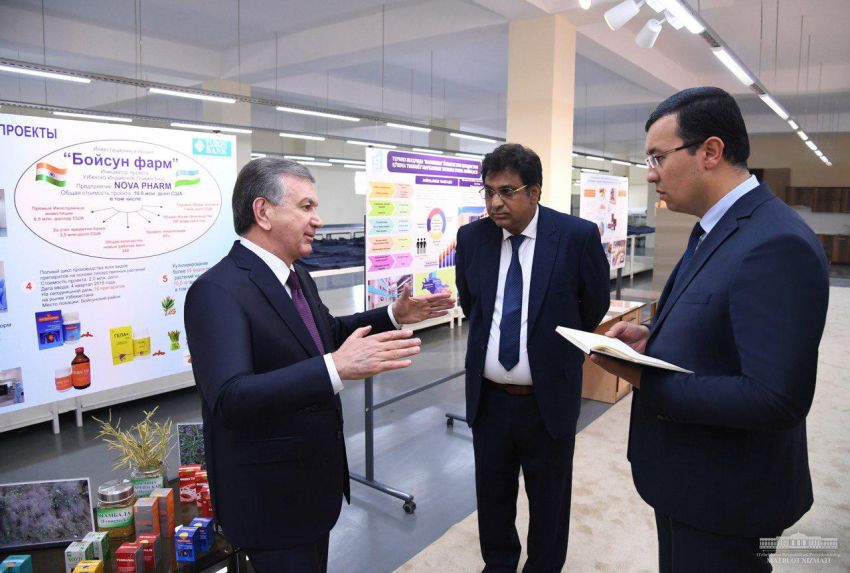 The LLC was created on the basis of an unfinished construction building, which was sold to an investor at a zero cost, with an investment condition of 16 billion soums.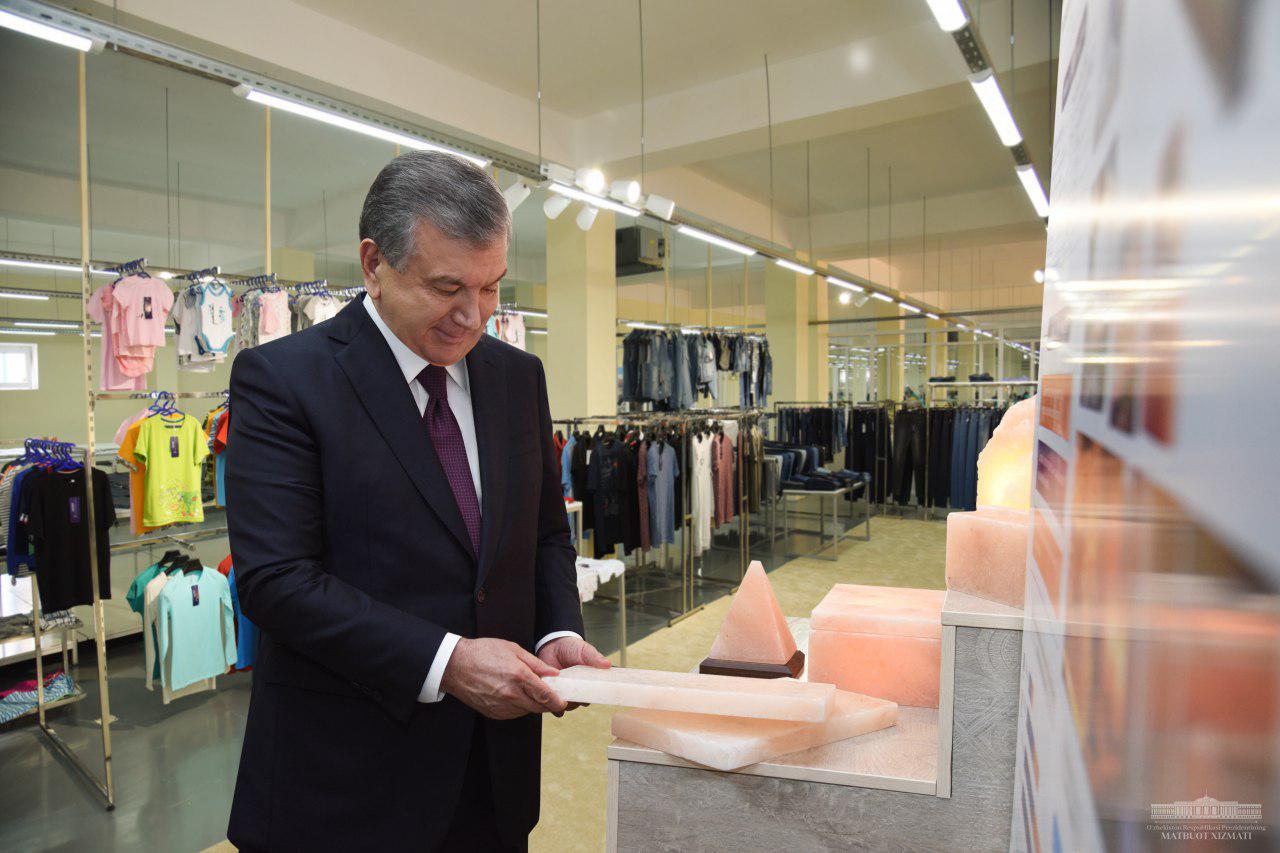 Workshops, a warehouse and administrative premises were built after construction and repair works. Textile equipment from Germany, Italy and Turkey is installed. Around a thousand job places are created at the enterprise.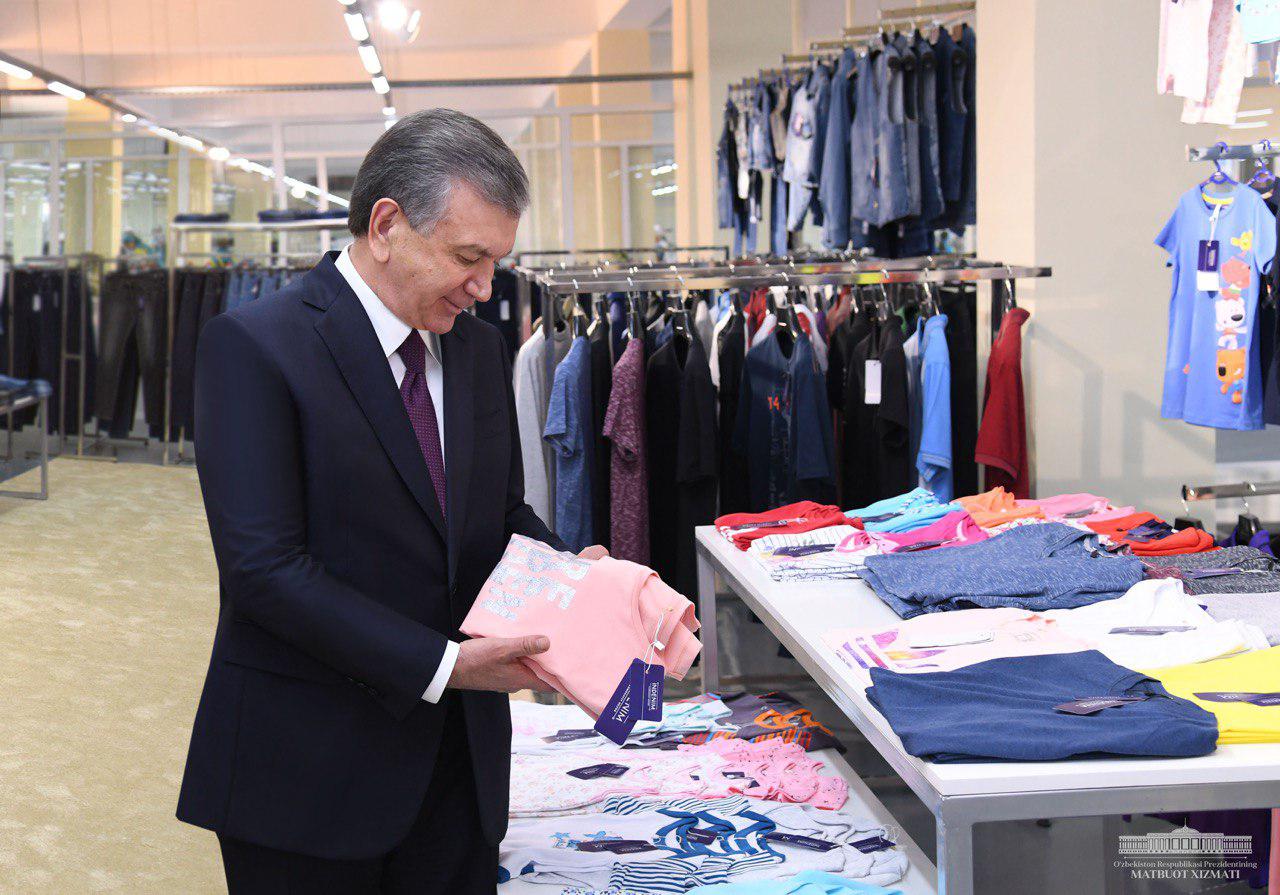 Shavkat Mirziyoyev familiarized himself with the activities of the LLC, examined products manufactured here, talked with specialists and seamstresses. He noted the need for increasing the number of such modern industries and establishing export of products.
The enterprise plans to produce clothing for children and adults, denim trousers worth more than $29 million this year alone and export products for $8.8 million. These figures are expected to reach 50 million and 34.7 million, respectively, in 2021.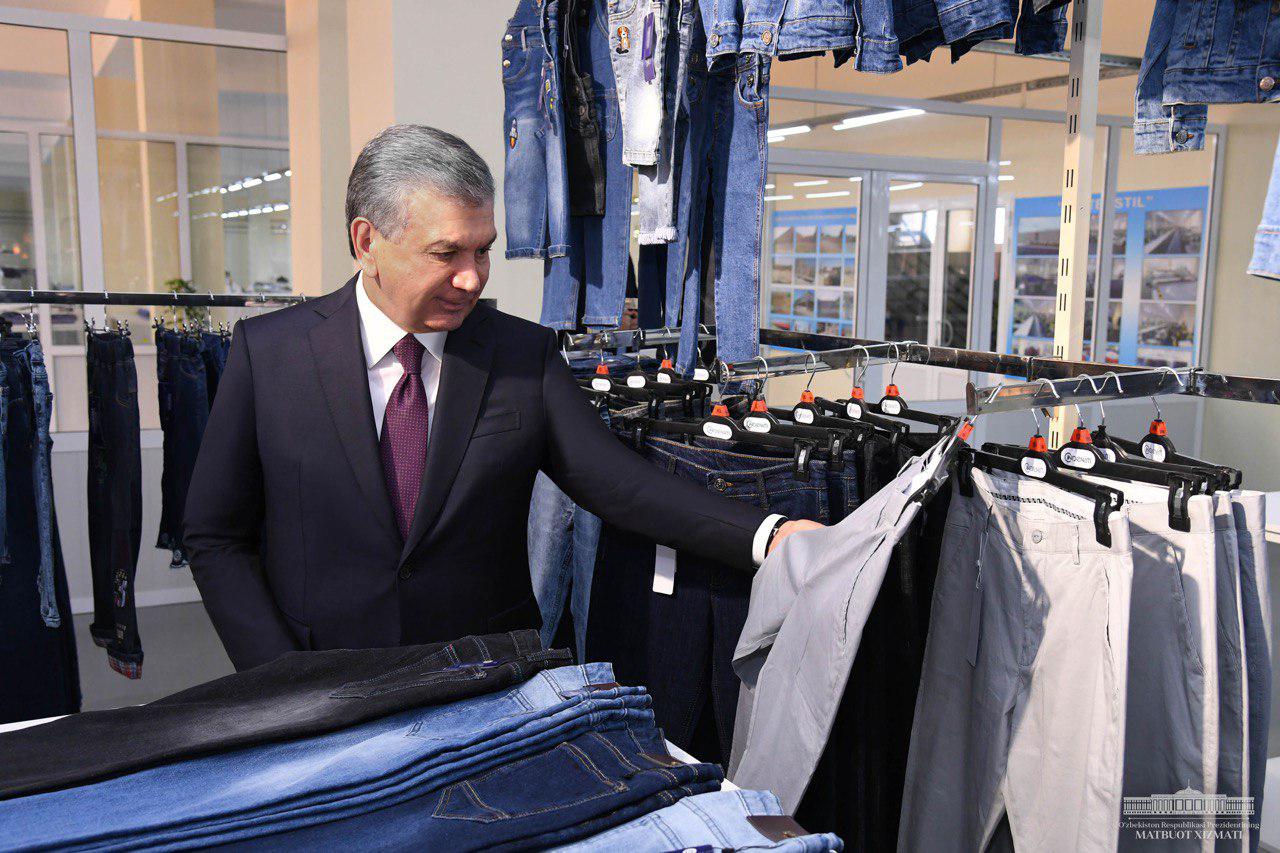 Presentation of investment projects on organization of "Janub Textile" LLC cluster for production of finished garments, Uzbekistan – India joint pharmaceutical company, plans for the restoration and landscaping of "Sultan Saodat" complex, as well as projects developed with the assistance of Uzbekistan's diplomatic missions in Austria, Tajikistan and Afghanistan was held.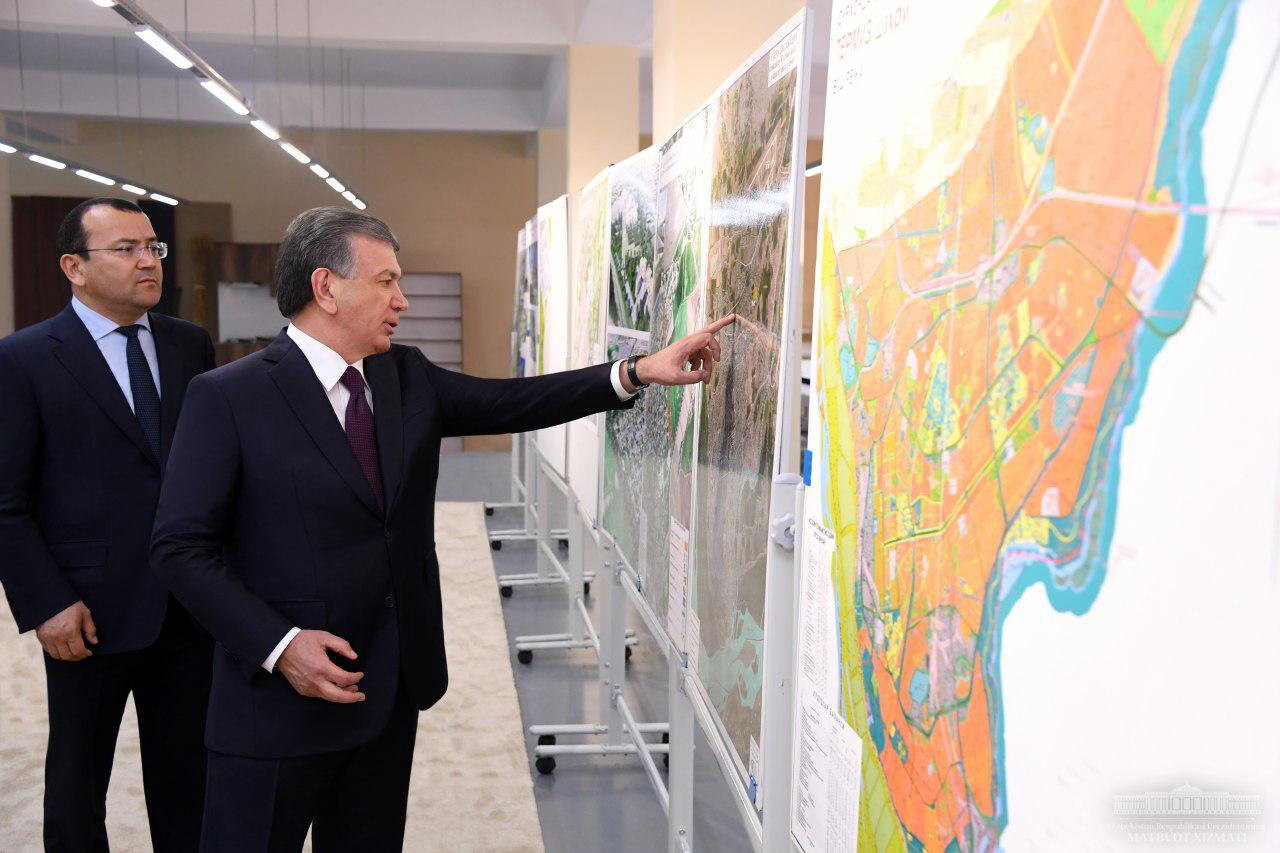 An innovative project of the first in Uzbekistan mobile cinema initiated by LLC Cinema Service and implemented jointly with the National Bank for Foreign Economic Activity of Uzbekistan was also presented. The mobile cinema is created on the basis of MAN car, equipped with its own heating and ventilation systems. Moviegoers will be able to watch movies in 2D and 3D formats with a Dolby 5+1 sound system. Preparation for the showtime takes 30 minutes. Mobile cinema can accommodate up to 80 spectators.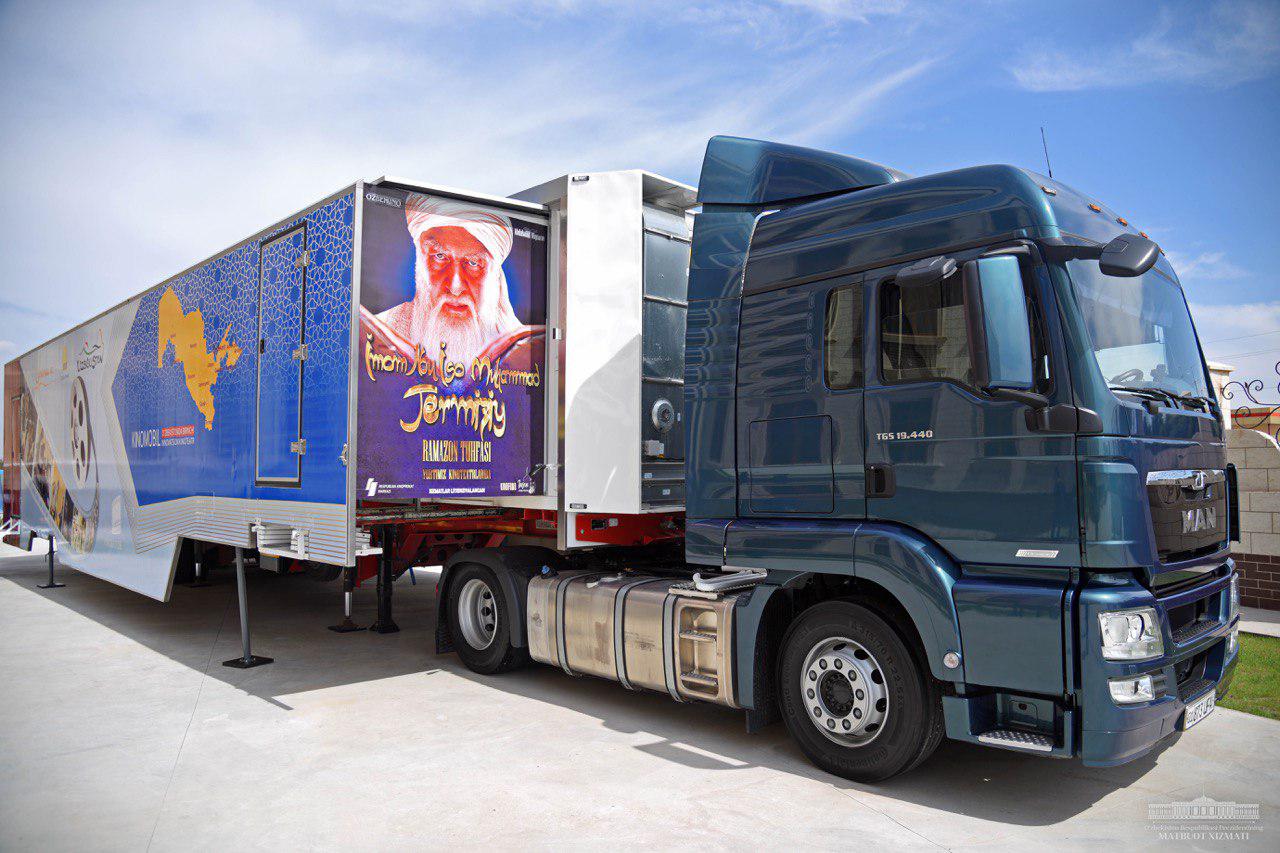 The project that complies with the 5 initiatives forwarded by the President, is aimed at substantive organization of leisure activities for people in remote areas, especially children and adolescents, enhancing their spirituality.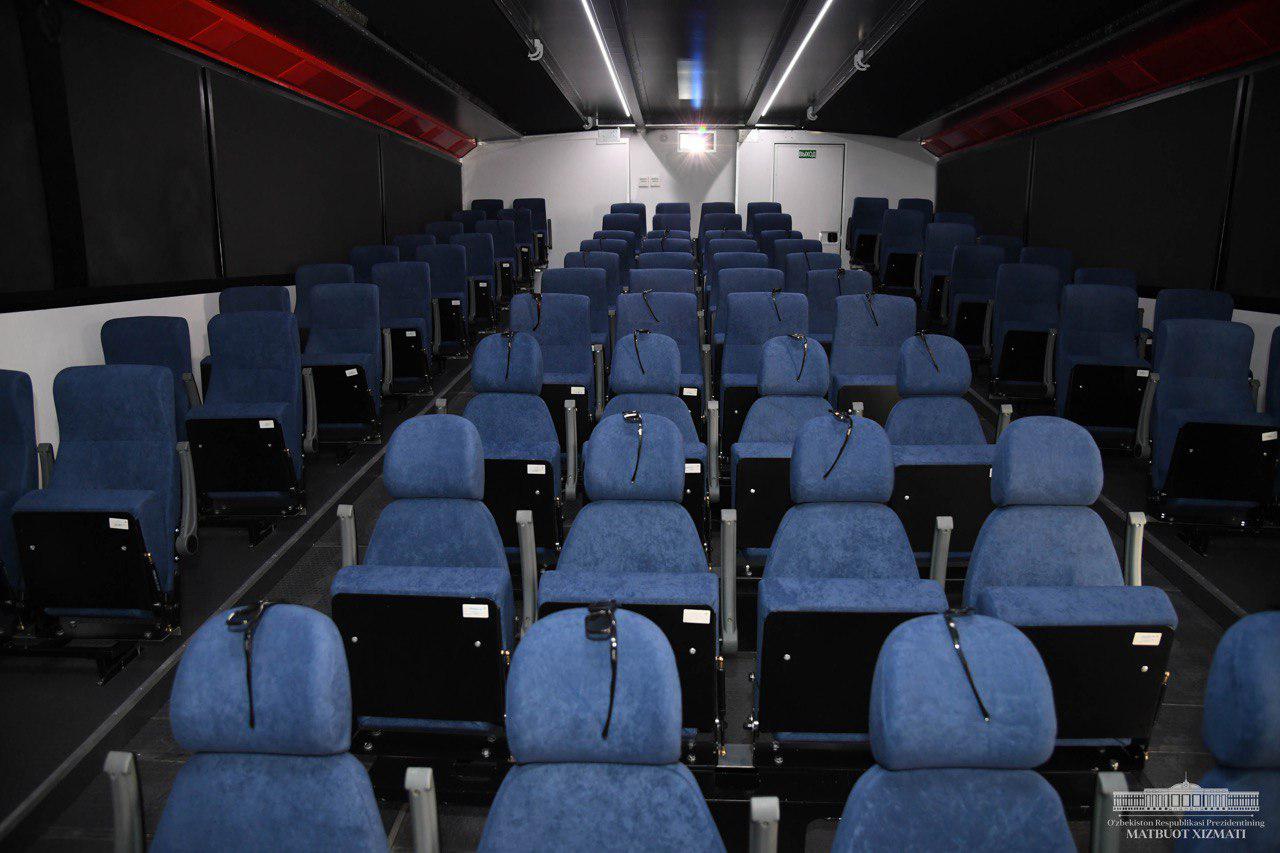 Shavkat Mirziyoyev completed his visit to the Surkhandarya region and departed for Tashkent.