Ambassador of Uzbekistan to the United States, Javlon Vakhabov, made a business trip to the state of Nebraska, which is the leading agricultural region of the country, the press service of the MFA said.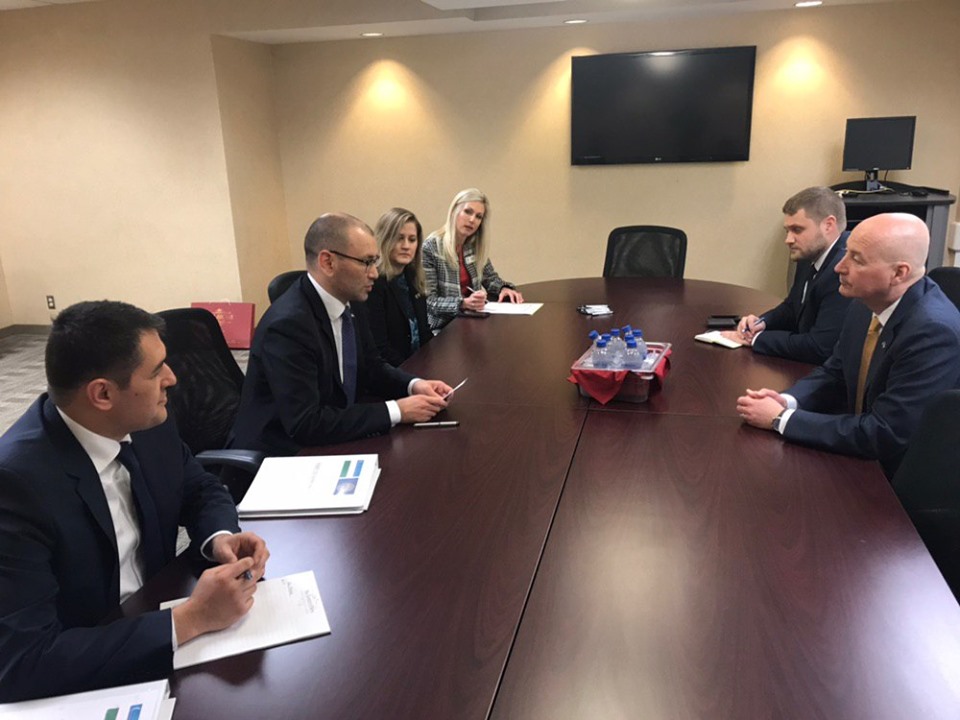 As part of the establishment and development of comprehensive cooperation with the US regions in Omaha, meetings were held with Nebraska Governor Pete Ricketts (member of the White House Governors' Council), Republican Congressman from this state Donald Bacon, representatives of a number of leading companies such as Valmont, Lindsay, Reinke (collectively control 93% of the global market for the production and supply of equipment and technologies of circular irrigation), NeoGen (animal genomics), Behlen (construction of granaries) and other economic structures, the leadership of the University of Nebraska at Omaha (UNO).
As a result of the negotiations held with the state leadership and other high-level meetings, a number of practical agreements were reached. Among them is the study of the organization of a state's trade mission to Uzbekistan headed by Governor Pete Ricketts and the establishment of twin-town relations between the cities of Navoi and Nebraska, the inclusion of Congressman Donald Bacon in the Caucus of Uzbekistan and his joining the Congress delegation led by Congressman Trent Kelly, planning to visit our country this autumn, the participation of Valmont in a business forum in Navoi on May 16-17 and others.
During the visit, MoC of the University of Nebraska in Omaha with the University of World Economy and Diplomacy and Tashkent State University of Economics were signed, providing for the implementation of exchange programs, joint research activities, introduction of a system of double diploma education in the field of international relations, economics and journalism, business management, banking and marketing.