Lawbreaker prosecuted in Chinaz for organizing financial pyramid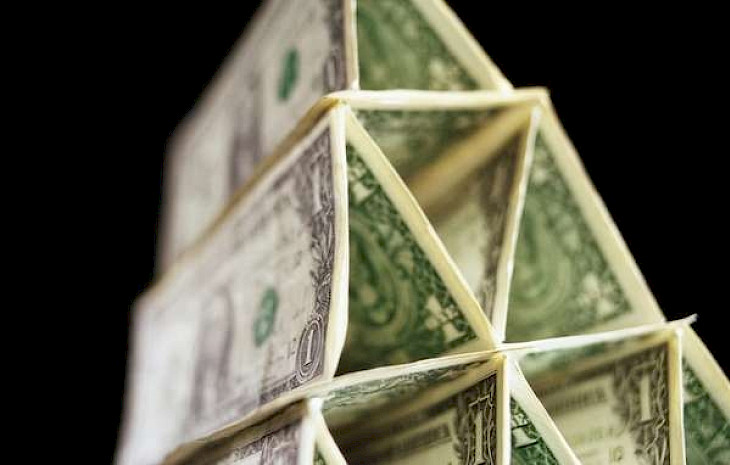 The Chinaz district branch of the Department for Combating Economic Crimes under the Prosecutor General's Office has arrested a person who has created a financial pyramid.
As the head of the Chinaz district department Azamatkhon Saydavutov writes in the publication "Huquq" ("Right"), B. Kh. earned the trust of citizens and chose an easy, illegal way to make money.
He received money, automobiles, cattle and other valuable items from people with the promise of doubling them. As time passed, his clients also increased.
Thus, he was able to collect 3 billion 42 million 302 thousand soums in short period of time. In order to legalize these funds, he initially created a limited liability company and transferred 402 million 472 thousand soums as "financial assistance" to the organization. The LLC purchased 8 Nexia cars.
Using the funds accumulated in the company, he purchased various real estate properties for himself, i.e. various empty buildings, sand quarries.
During the investigation, it was revealed that about 350 people gave money to this fraudster. Criminal case has been initiated against B. Kh. on charges of fraud, possession of a large number of currency valuables, infringement of the rules of illegal entrepreneurship, trade or service, unlawful activity and legalization of proceeds from crime. Court penalized him in accordance with the established legislation, the report said.