Uzbekistan, Malaysian INTAN to establish cooperation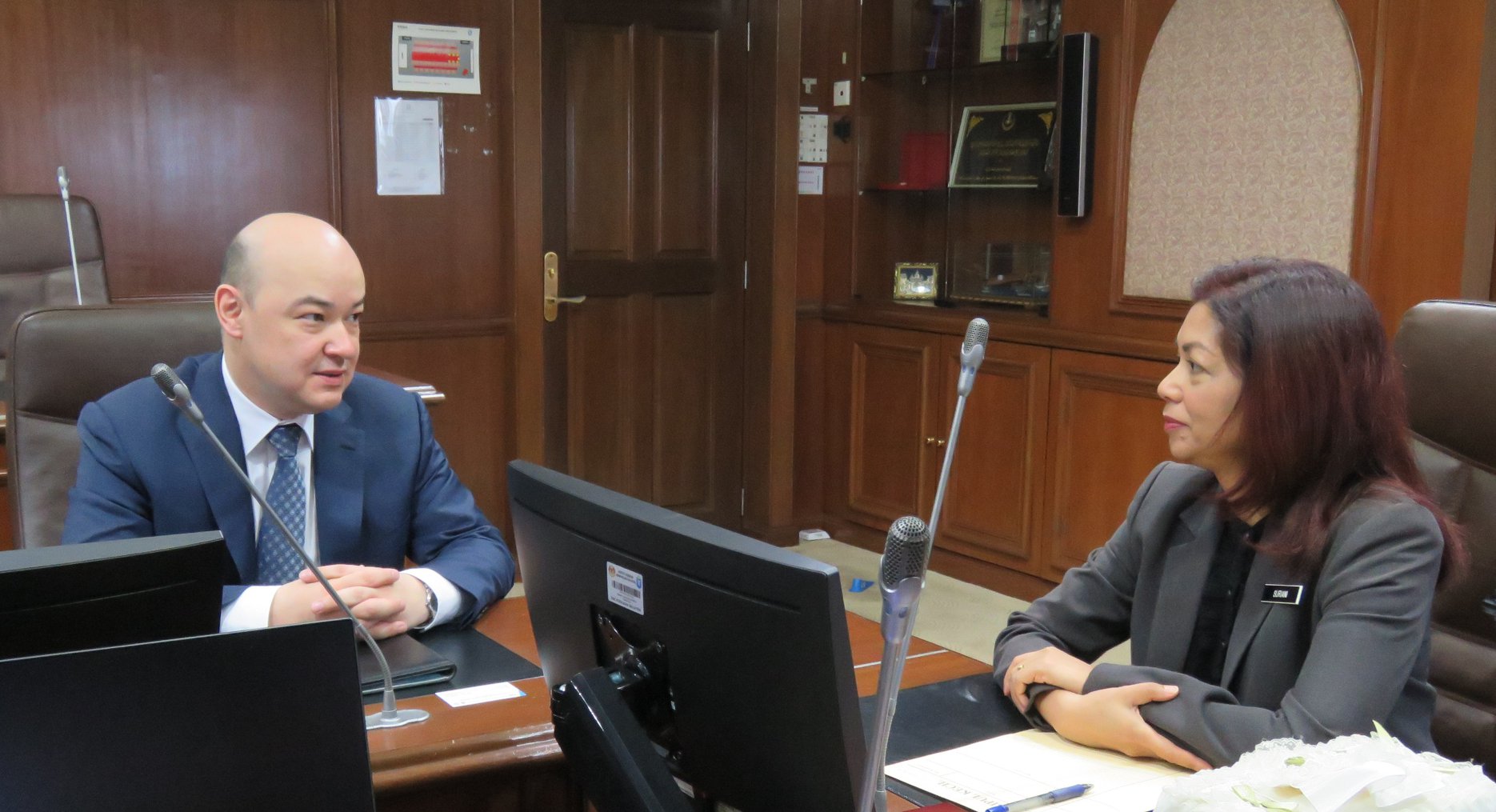 Ambassador of Uzbekistan to Malaysia Ravshan Usmanov held talks with the Director of the National Institute of Public Administration (INTAN) Suriani Ahmad on May 7, the press service of the Foreign Ministry reported.
During the meeting, the Malaysian side was informed about fundamental reforms being carried out in Uzbekistan in training qualified personnel.
INTAN representatives noted that they have established close cooperation with the National Project Management Agency under the President of Uzbekistan. In particular, the institute has developed a special weekly program "Project and Portfolio Management in Malaysia's Perspective" for 20 listeners of the Republican Graduate School of Business and Management named after Abu Raihan Beruni at NAPM, which is scheduled for November 2019 in Kuala Lumpur.
Suriani Ahmad announced her readiness to work out targeted short-term courses for representatives of regional administrations. It was noted that the main objective of the training course is to improve the level of English proficiency and leadership skills, study the experience of Malaysia in the field of law and banking, as well as develop negotiating skills.
Following the talks, the INTAN leadership expressed interest in cooperation with the Academy of Public Administration under the President of Uzbekistan in exchange of experience, as well as in training and raising the level of skills for specialists in the field of social policy and state administration, and proposed to consider the possibility of signing the relevant protocol.
For information, INTAN was founded in 1959 and is the key public institution responsible for training personnel in public administration.