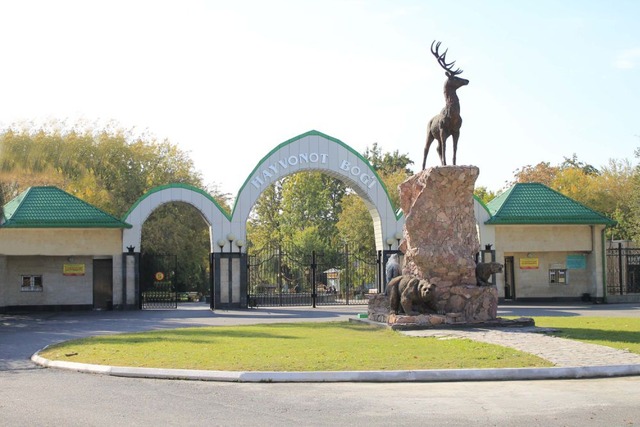 At the Tashkent city administration, a meeting with leadership of the Al Ain Zoo (UAE) and representatives of the Falcon Hunting Solutions (Uzbekistan) was held. In the course of the meeting, possible participation of foreign zoo specialists in implementation of the development concept of the Tashkent zoo for 2016-2020 was discussed.
As deputy khokim of Tashkent Elbek Shukurov noted during the conversation, taking into account the extensive experience in this area accumulated by the Al Ain Zoo, the capital's administration would be glad to partner with UAE's experts.
In the future, the Tashkent zoo will become not only a place for demonstration of animals, but also a recreation center, scientific place with a significant increase in the collection, including rare and exotic species of flora and fauna, the city administration's press service said.
Also, the parties have planned to sign a memorandum, which will serve the effective implementation of joint projects. Delegation of Uzbekistan has already visited the Al Ain Zoo in order to familiarize with the accumulated experience.
The territory of Al-Ain is a fenced complex with a total area of 900 hectares. It consists of a museum of nature and ethnography, a veterinary clinic, a quarantine zone for temporary housing of animals under treatment, equipped demonstration cages, facilities for maintenance of technical equipment used in zoo, as well as a special area (40 hectares) intended for safari tours and demonstration of semi-free preservation of rare species of animals.
The zoo accepts animals in emergency situations for their further rehabilitation, after which the animals remain in the zoo or are released into the appropriate natural conditions. The clinic is equipped with modern technological medical equipment and appropriate medical products.
Falcon Hunting Solutions assists in the protection of biological diversity, preservation and reproduction of rare species of wild animals, as well as development of ecological and hunting tourism in Uzbekistan.