Shavkat Mirziyoyev congratulates people of Uzbekistan on Memory and Honor Day
Today, May 9, a festive event dedicated to the Memory and Honor Day was held in the Tashkent Botanical Garden.
According to the press service of the head of state, Shavkat Mirziyoyev took part in the event.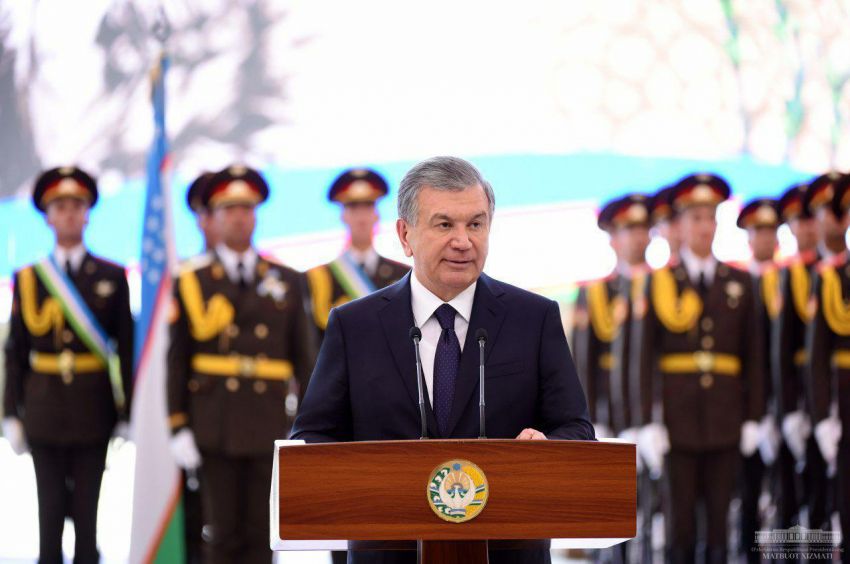 The President warmly greeted each veteran of war and labor front who came to the festive event and wished them good health and a long life. Veterans offered prayers with the wishes of peace and tranquility of the country, the welfare of the people.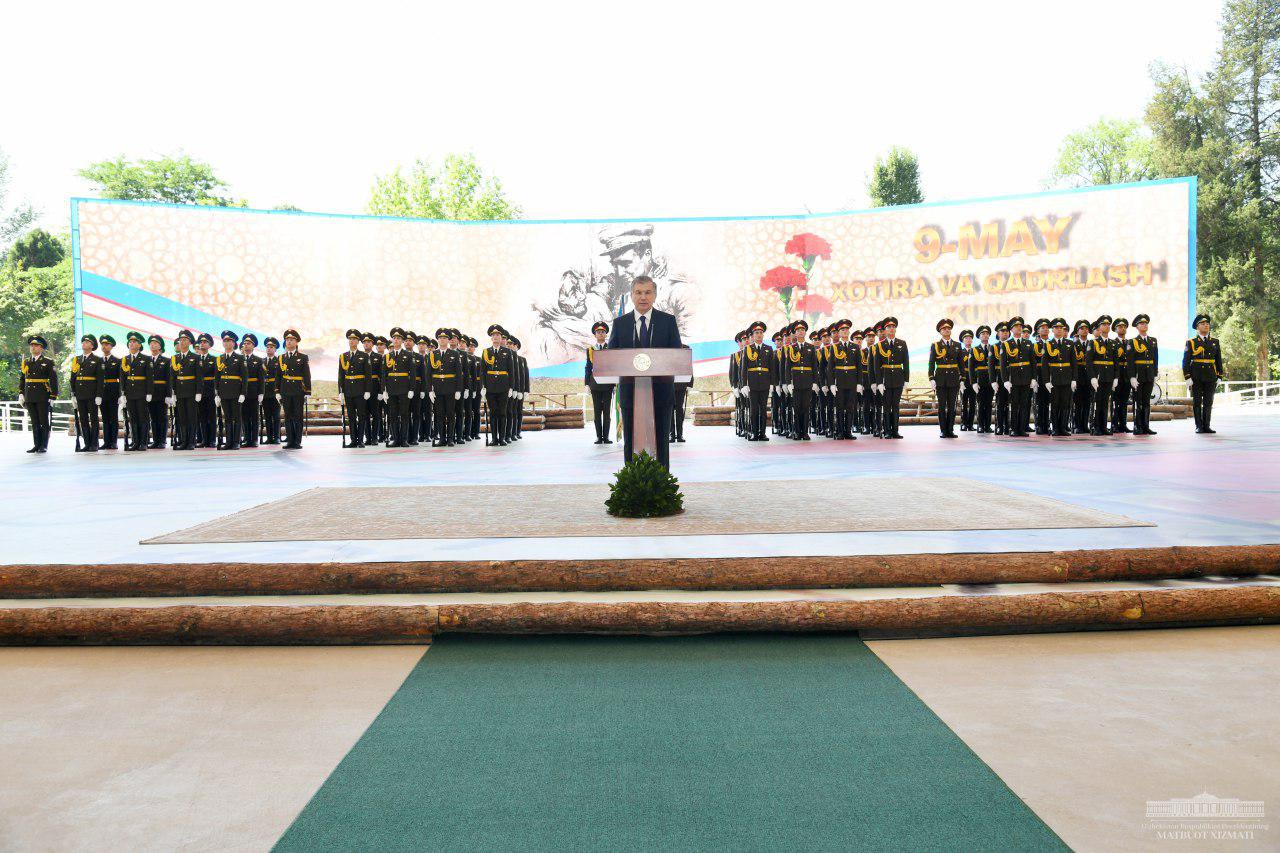 The festive event was attended by war and labor veterans, who arrived from the Republic of Karakalpakstan and the regions.
Shavkat Mirziyoyev congratulated all the veterans, all our people on the Day of Memory and Honor and the 74th anniversary of the victory in World War II.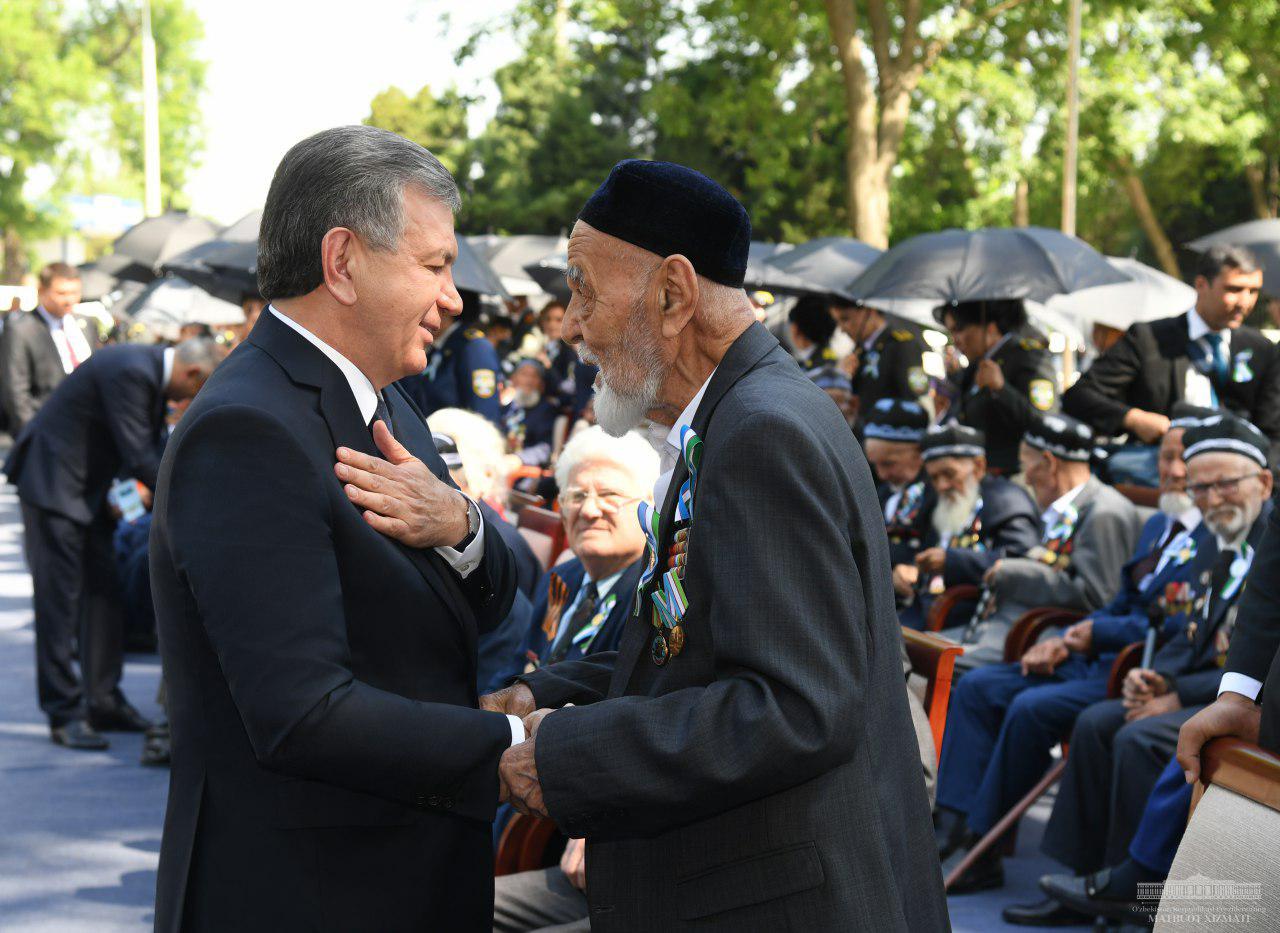 "Thousands of our compatriots, together with representatives of other nations, showed genuine heroism in that terrible war. For 74 years, their great feat is a school of courage for all of us, a source of pride, and it will always be so," the head of state said.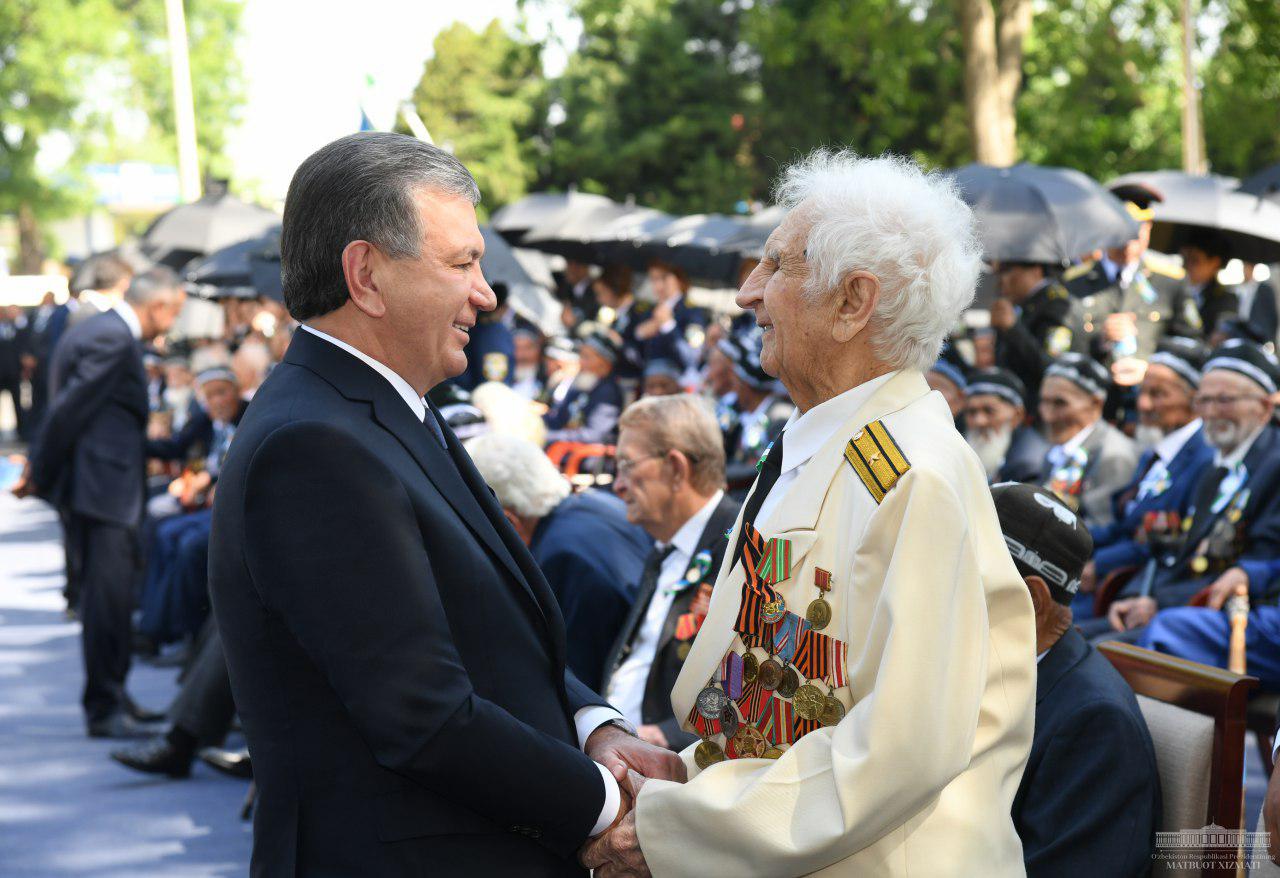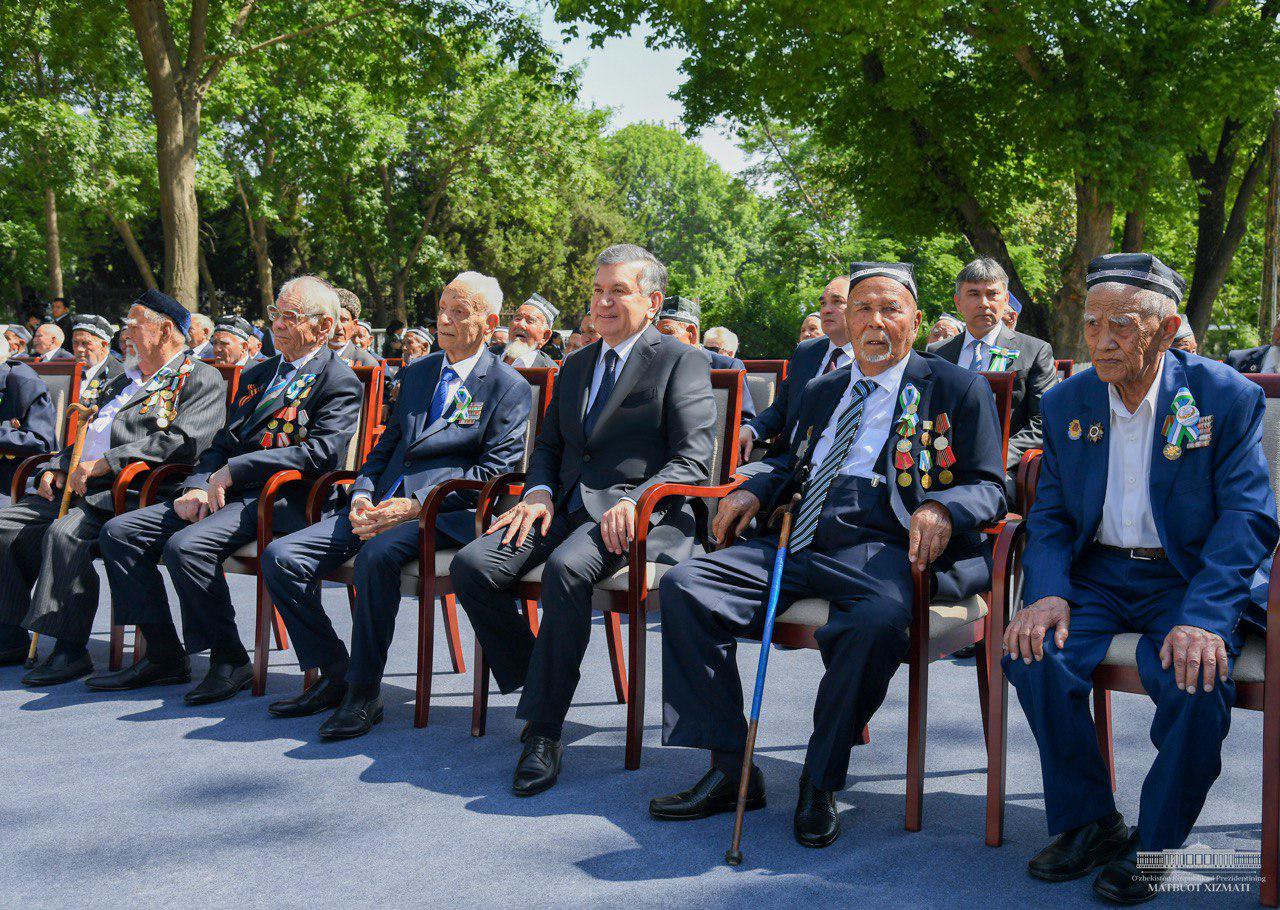 It was noted that in Uzbekistan, special attention and care for war and labor veterans, representatives of the older generation are a priority of state policy.
"We are indebted to them for the current peaceful and free life, for the happiness and well-being of our children. To honor and care for these people dear to us, to create all conditions for ensuring their health, a happy and dignified life is the sacred duty of each of us, above all leaders of all levels," Shavkat Mirziyoyev noted.
At the festive event, songs and music were performed by the Central Song and Dance Ensemble of the Armed Forces of Uzbekistan, folklore groups and pop artists.