"Davr" bank has begun to pay the money received by the bank's cash office at various times and not transferred to the clients' accounts, Nuz.uz writes.
About 10 people were able to collect their savings. However, there are a few more dozens of deceived investors in the list.
It should be recalled that on May 7, we reported a large-scale incident that occurred in the Uchtepa branch of the "Davr" bank: the cashier and the loan officer were detained on suspicion of stealing a large amount of money. The Central Department of Internal Affairs confirmed that more than 20 applications had already been received by the affected citizens. However, every day the number of defrauded investors increases.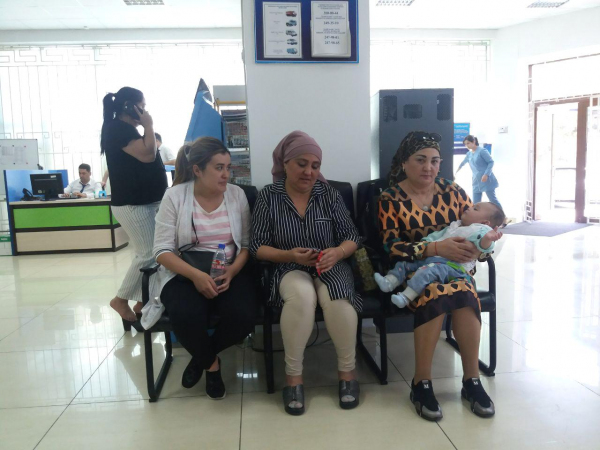 In turn, the bank manager said that the bank had nothing to do with it and until the end of the investigation, no one would compensate the losses, since the victims are not bank customers. The bank manager and the lawyer recommended that citizens appeal to law enforcement bodies.
The Central Bank made an official statement about this. The regulator noted that if the "Davr" bank does not pay the money to all those affected, then strict sanctions will be imposed on it. Also, the Central Bank called the response of the bank's management, including statements by officials accusing citizens of "creating the conditions for committing crimes", inadequate. This, in the opinion of the regulator, can serve as a basis for making demands on shareholders to replace the bank's management.