Shavkat Mirziyoyev receives Lukoil President Vagit Alekperov and Rosatom Director General Alexey Likhachev
On May 15, President Shavkat Mirziyoyev received the head of Lukoil Vagit Alekperov, who is in our country to attend the International Exhibition "Oil and Gas of Uzbekistan 2019", the presidential press service reported.
Welcoming the guest, the head of state highlighted the dynamic development of cooperation with the leading Russian company in the oil and gas sector.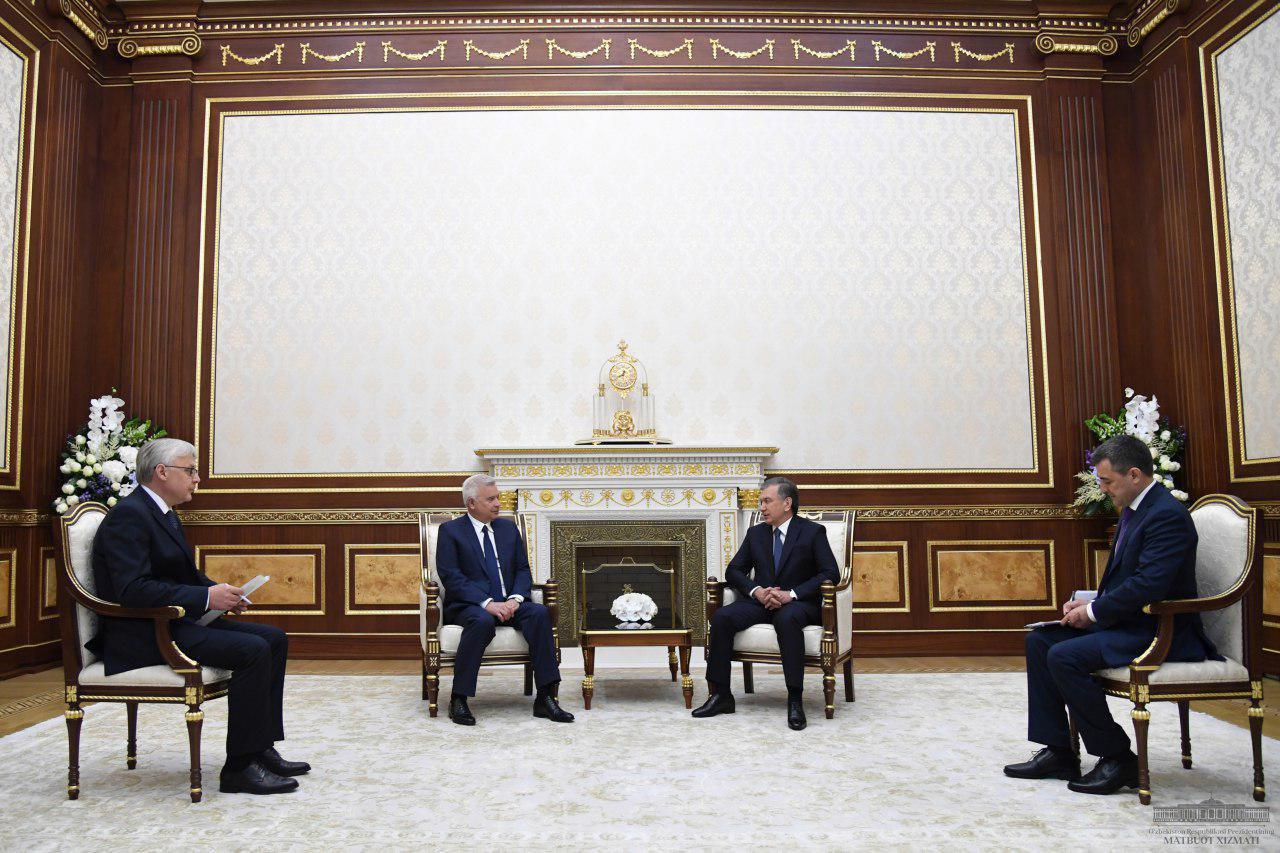 At present, the volume of Lukoil investments in joint projects in Uzbekistan exceeds $7.5 billion.
During the meeting, prospects for mutually beneficial cooperation were considered, including the preparation of new investment programs and projects, as well as the expansion of Lukoil's activities in Uzbekistan.
Vagit Alekperov expressed sincere gratitude to the President for the warm welcome and full support of joint projects.
The head of Lukoil emphasized the company's readiness to further develop a long-term and full-scale partnership in the oil and gas industry.
After the meeting with Vagit Alekperov, Shavkat Mirziyoyev received Alexey Likhachev, Director General of the Russian State Atomic Energy Corporation Rosatom.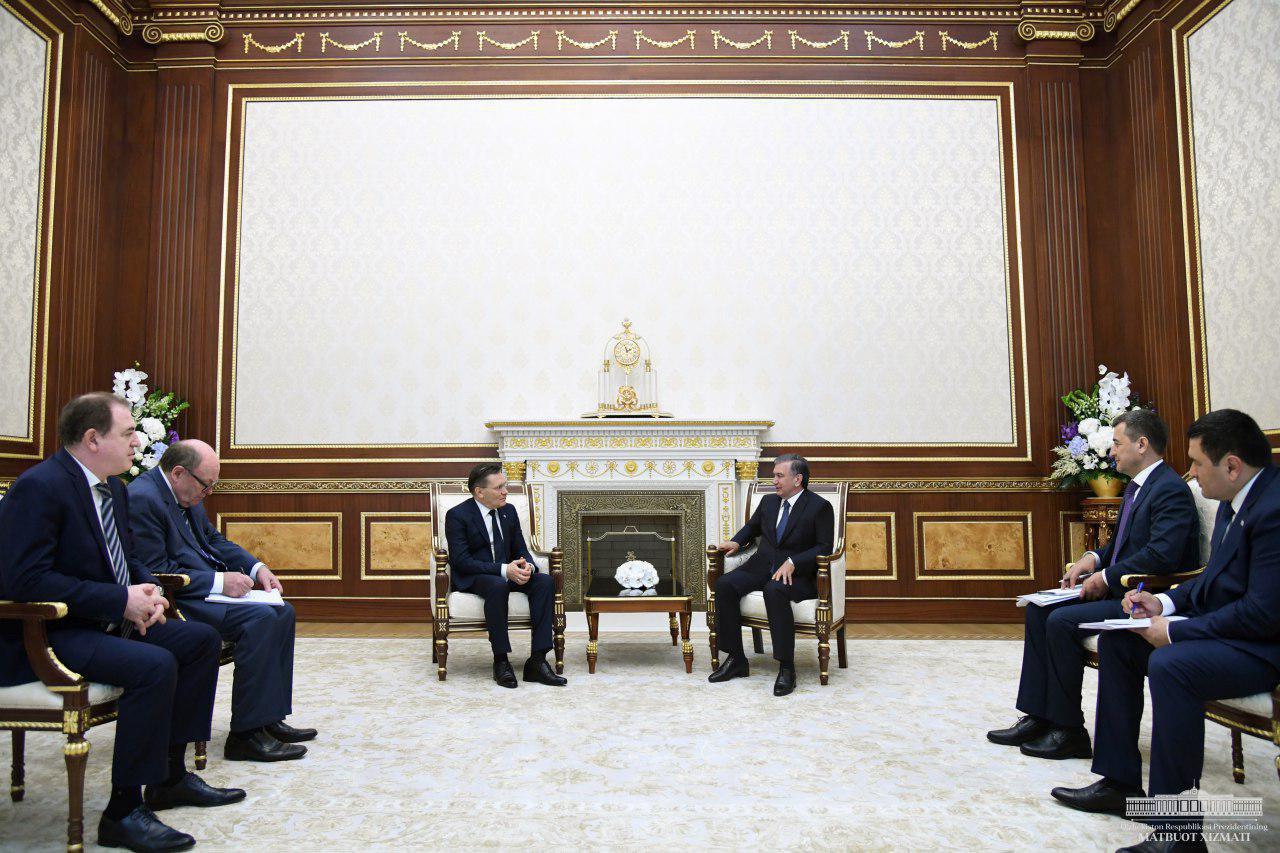 During the talks, issues of further cooperation to ensure quality preparation and implementation of a nuclear power plant construction project in our country on the basis of the adopted roadmap were discussed. Special attention was paid to the training of highly qualified personnel for the development of a new industry in the republic.