Water-from-air generator installed in Bukhara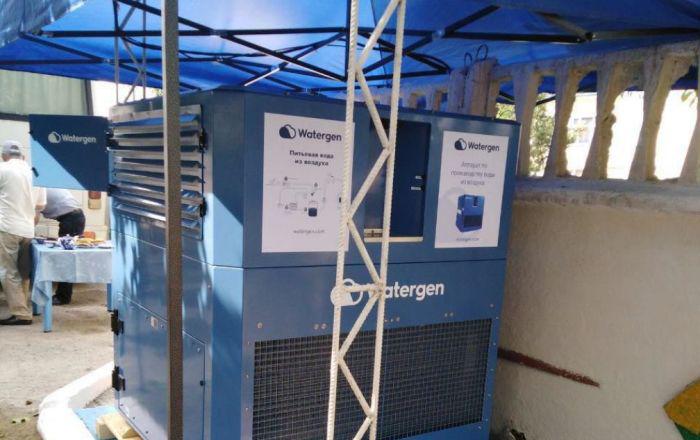 An atmospheric water generator that generates water from air has been installed in Bukhara, the Ministry of Innovative Development reports.
Installing an atmospheric water generator from air GEN-350 includes the patented GENiusTM module – the world's most energy-efficient module for atmospheric water production.
The device produces about 900 liters of pure fresh water every day. The GEN-350 integrated energy optimization module continuously optimizes water production according to external atmospheric conditions (day/night, season, geographic location, altitude, etc.).
The cascade with multi-barrier air filtration ensures high quality of water, regardless of air quality, and water continuously circulates in the built-in tank and purification devices, while its freshness lasts for a long time.
It should be noted that the atmospheric air is a giant reservoir of moisture, even in dry areas. As a rule, it contains more than 6-10 grams of water per cubic meter in the air. And 1 cubic meter of the surface layer of the atmosphere in hot, arid and desert areas of the earth contains up to 20,000 tons of water vapor.
According to the statistics, almost one fifth of the world's population lives in areas in which there is an acute shortage of drinking water.
It should be recalled that during the meeting of the Minister of Innovative Development with the Israeli delegation on May 12 of this year, it was decided that with successful launch of the equipment, the installation of the unit in the Muynak district of the Republic of Karakalpakstan will be discussed in two months. The Minister also voiced practical proposals for setting up production of small-volume water-from-air generator installations for generating clean drinking water from the air for each residential building.