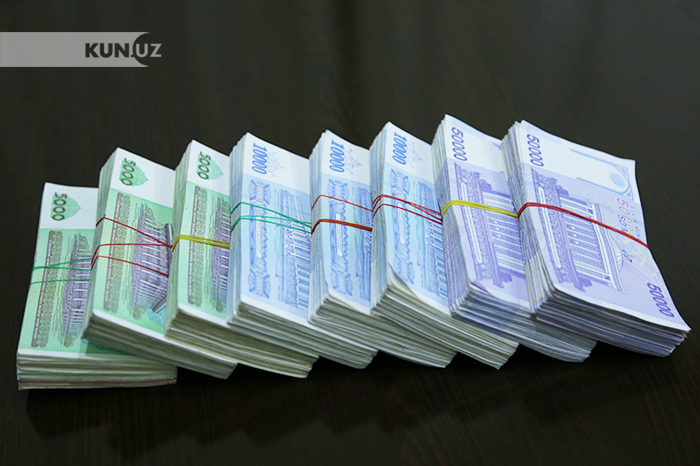 During Q1 2019, the inflation rate in Uzbekistan was lower than expected and was influenced by seasonal factors from the supply of certain types of food, the expansion of the taxable base of VAT and a slight weakening of the national currency, the Central Bank report says.
The inflation rate was formed under the influence of partial realization of risks and seasonal factors of price changes, given in the basic forecast, and amounted to 13.6% per annum, being at the lower level of the forecast corridor – 13.5-15.5%, the report says.
So, for example, by the end of March 2019, quarterly inflation, calculated on the consumer price index, was 4.3%, which is lower by 0.6% compared with January-March 2018. Annual inflation rates, after a significant decline in January, tended to grow smoothly in February and March.
The main driver of inflation, as in previous years, was the rise in food prices, whose contribution to quarterly inflation was 2.8%. At the same time, the contribution of non-food products significantly decreased to 1%, and the contribution of services was 0.5%.
Inflationary expectations
According to the results of the first quarter of 2019, the inflation expectations of business and the population, after rising in January, had a smoothly decreasing trend. At the same time, the index indicators of medium-term inflationary expectations remain above short-term expectations, which in turn indicates that concerns about the rise in prices in the medium term persist among respondents.
There is an increase among respondents of those who have experienced inflation at a negligible level. One of the main positive factors of price stability, respondents indicated, is an increase in local production and the saturation of the domestic market.
Despite the relative stability of public utility tariffs, the exchange rate of the national currency and the level of wages during the first quarter, the population and entrepreneurs noted them as the main factors contributing to price increases.
According to the Central Bank, this is due to the high sensitivity of the population and entrepreneurs to changes in these factors, which in turn indicates the need to ensure the sustainability of them in the long term to strengthen the confidence of economic agents.
Quantitative estimates show that the level of inflation felt by the population and business entities has decreased significantly compared with the corresponding period last year, but remains above inflationary expectations, that is, respondents expect a slowdown in consumer price growth rates in the medium term.
At the same time, a certain increase in inflationary expectations of the population and business entities in the future is possible, associated with an upsurge in energy tariffs by the end of 2019.