SSS officers detain two Afghan drug smugglers, seize 44 kg narcotics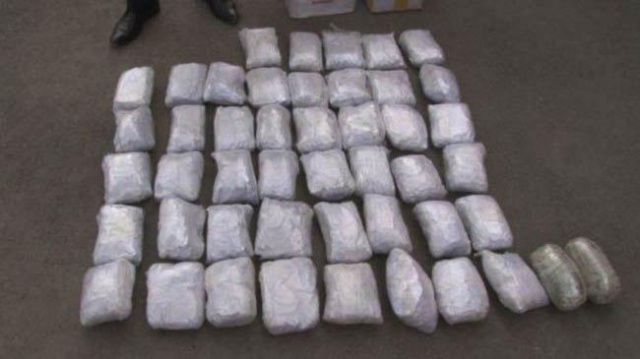 During the operational event conducted by State Security Service officers and members of the SSS border guard troops, citizens of Afghanistan - Okmurod Kurban Ugli, born in 1984, and Abdulmannon Muhammadnazar Ugli, born in 1997, were detained, UzA reported.
They illegally crossed the state border in the Surkhandarya region through the Amu Darya. During the inspection they were found and seized 44 kg 417 grams of narcotic drugs, including - 35 kg 345 gr opium, 5 kg 21 gr hashish and 4 kg 51 gr heroin.
Currently, a criminal case has been initiated on this fact by the Surkhandarya Regional Directorate of the State Security Service under Articles 223, 273 and 246 of the Criminal Code, investigative actions are underway.
In addition, a resident of the city of Kokand, 45-year-old Isroil Ganiyev, was detained by Namangan Regional Directorate of the SSS while purchasing 2 kg of 162 grams of opium from 46-year-old Bahodir Nizomboev.
As it turned out, Bahodir Nizomboev smuggled drugs into the territory of our republic with the help of his acquaintance in Kyrgyzstan.
At present, on this fact, the SSS instigated a criminal case under the relevant articles of the Criminal Code, and now conducting investigative actions.