Official welcome ceremony for German President Frank-Walter Steinmeier held at Kuksaroy Presidential Palace (video)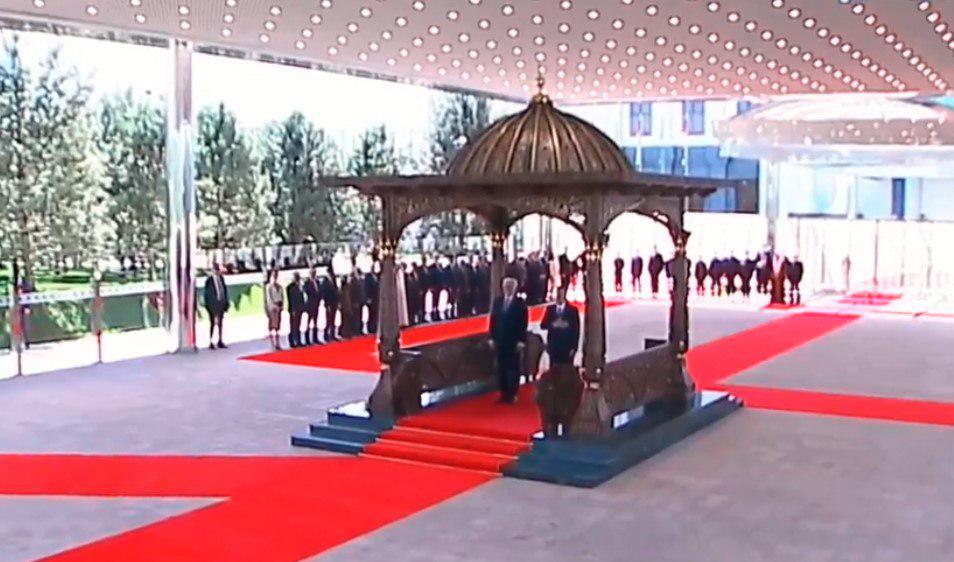 On the invitation of President of Uzbekistan Shavkat Mirziyoyev, President of Germany Frank-Walter Steinmeier arrived in Uzbekistan on May 27 for an official visit.
Official welcoming ceremony of the German President is being held in Tashkent. A guard of honor was lined up in honor of the distinguished guest. The national anthems of both countries were played.
Major events within the framework of the visit will take place on May 28 at Kuksaroy Presidential Palace. The sides are expected to discuss political, trade-economic, investment, financial-technical and cultural-humanitarian cooperation as well as the development of relations between Uzbekistan and the European Union in a narrow and multilateral formats.
It is also planned that the German president will meet with business circles and public representatives and take part in other events.
Frank-Walter Steinmeier will visit Khorezm region on May 29.