German President awards two Uzbeks with the Order of Merit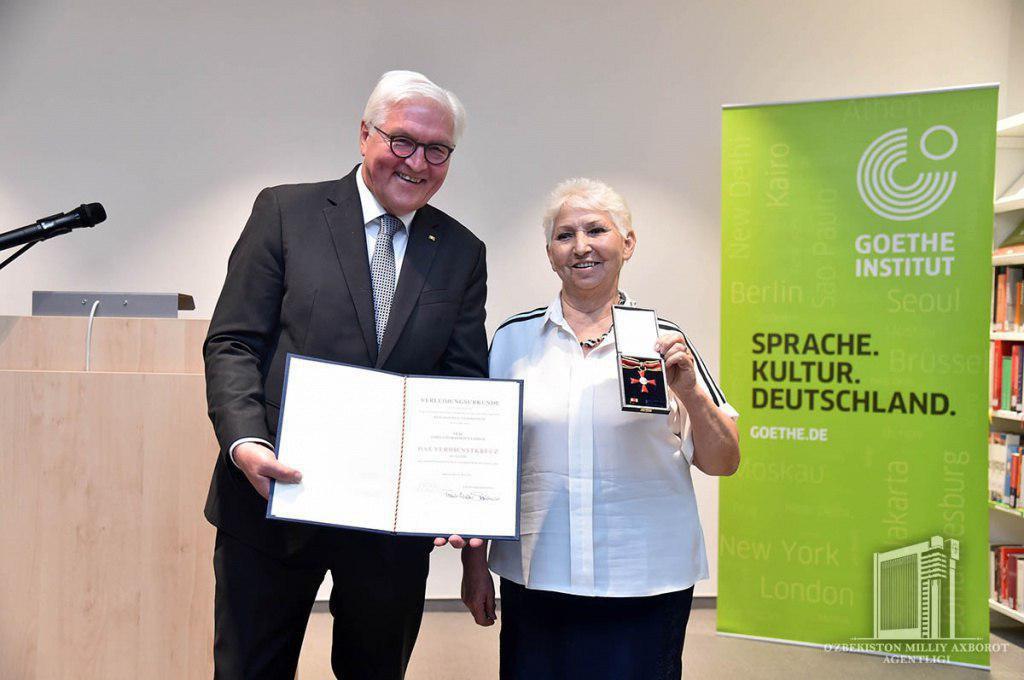 On May 28, President of Germany Frank-Walter Steinmeier visited the Goethe Institute in Tashkent, UzA reports.
According to the information agency, he took part in the opening ceremony of the monument to Johann Wolfgang Goethe, installed on the square adjacent to the Institute.
Frank-Walter Steinmeier noted that the respect given to Goethe in Uzbekistan will contribute to the continuation of friendly relations between our countries at a new stage, further strengthening cultural and educational ties.
The President of Germany also familiarized himself with the activities of the Goethe Institute in Tashkent. The main objective of the Goethe Institute in Tashkent is to teach the German language and to develop international cultural cooperation. Frank-Walter Steinmeier spoke with young people learning German at the Institute.
In addition, the German president awarded two of our compatriots – a translator of the German Embassy in Uzbekistan Mukarram Karimov and German language teacher Lidiya Osina, from the city of Margilan, with the Order of Bundesverdienstkreuz (For services towards the Federal Republic of Germany).
"Rewarding our compatriots with such a high award is a recognition not only of their contribution to the development of bilateral cultural and humanitarian cooperation, but also of their merit in strengthening interstate relations. The awarding ceremony was another confirmation of the fact that in Germany, special attention is paid to relations with Uzbekistan. Our representatives contributing to the development of cooperation are highly valued," UzA report reads.