"Our women were sold in the Middle East armed conflict zone. A mother has five children from five different husbands. Who will explain what happened?" – Shavkat Mirziyoyev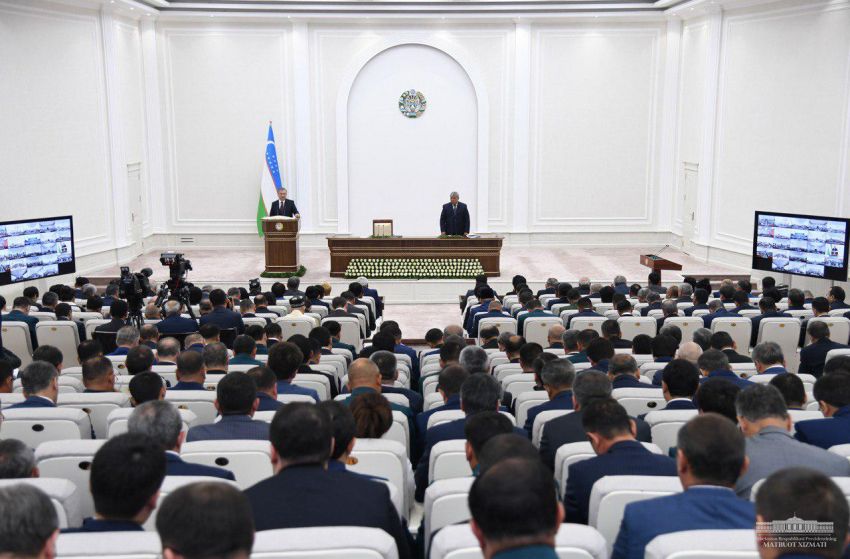 At the meeting with participation of activists of the Tashkent region, the head of state focused on the operation "Dobro" and commented on the return of 156 Uzbek citizens from the armed conflict zone in the Middle East, the presidential press service said.
"We have returned 156 our compatriots from the Middle East, where the war is going on. Why did they leave? Because the situation was deplorable, there were no conditions. But what happened in the end? Our women were sold, five children from five different fathers, a 14-year-old girl gave birth. Is this what we expected?
It was very difficult to return them to their homeland. We agreed with many states. Landing an airplane there, getting people out of the hands of terrorists is not easy. However, we have returned them, because they are our compatriots. What are we going to do now? Where the elders are looking at? Who will explain what happened? Such things should be everyone's concern," the president said.
It should be recalled that the humanitarian operation "Dobro" to return citizens of Uzbekistan from the conflict zone in Syria was successfully carried out on May 30. Support was provided by a number of foreign countries and international organizations, including the International Committee of the Red Cross and UNICEF.