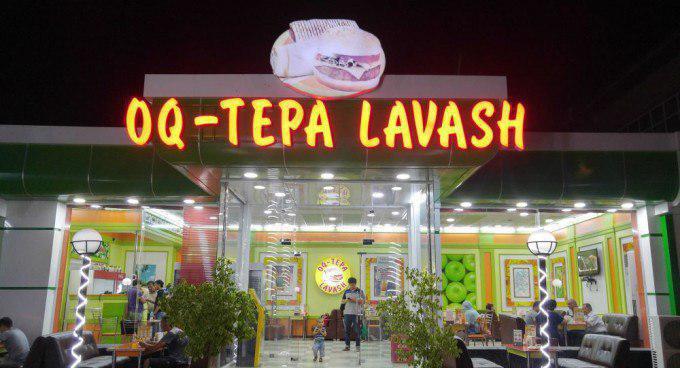 From June 4 to 7, 49 Uzbek citizens were hospitalized with a diagnosis of "food toxic infection" at the Research Institute of Microbiology and Infectious Diseases Epidemiology of the Health Ministry, Infectious Diseases Hospitals No.2 and No.5, the press service of the Prosecutor General's Office reported.
"During inspections, it was identified that the above-mentioned persons consumed fast food (sandwich, lavash and pizza) at 3 "Oqtepa lavash "catering facilities (LLC "Grand Azia Plus") located in the Uchtepa district, Lutfiy street, Sergeli district, Yangi Kuylik street, 7b and Sergeli district, Yangi Sergeli street, 21," the law enforcement body stated.
The press service noted that on this fact, on June 7, the prosecutor of the city of Tashkent initiated a criminal case against the LLC "Grand Azia Plus" officials and others under paragraph "b", Part 4 of Article 186 (Production, storage, transportation for the purpose of selling or selling goods, performing works or rendering services that do not meet safety requirements) of the Criminal Code.
It should be recalled that the other day the Ministry of Health provided additional information on the occasion of food poisoning, recorded on June 4 of this year after eating food at the "Oqtepa lavash" catering points located in some areas of the city of Tashkent.
As of June 7, 14:00, 29 patients were admitted to the Scientific Research Institute of Epidemiology, Microbiology and Communicable Diseases of the Ministry of Health, 8 – to the City Clinical Infectious Diseases Hospital No.5, 2 – to the City Infectious Diseases Hospital No.4 and 2 – to the City Clinical Infectious Diseases Hospital No.2. They complained of nausea, vomiting, headache, general weakness, diarrhea, abdominal pain and fever.
Doctors conducted a medical examination and placed them in hospitals with the primary diagnosis of "Food toxic infection", "Acute intestinal disease" and "Acute diarrhea".
According to the results of the primary epidemiological inspections carried out on this case, 16 patients associate their poisoning with the consumption of a chicken sandwich in the common catering point "Oqtepa lavash" located on the Kuyluk-5 block of the Mirabad district, 19 – on the Sergeli-8 block of the Sergeli district, 3 – in the Uchtepa district, 1 – in the territory of the Chorsu market, Shaykhantakhur district and 1 – in the Almazar district. And one patient connects the poisoning with the use of food brought to his home by order.
Regarding this case, a special commission of the Ministry of Health was organized in the capital.