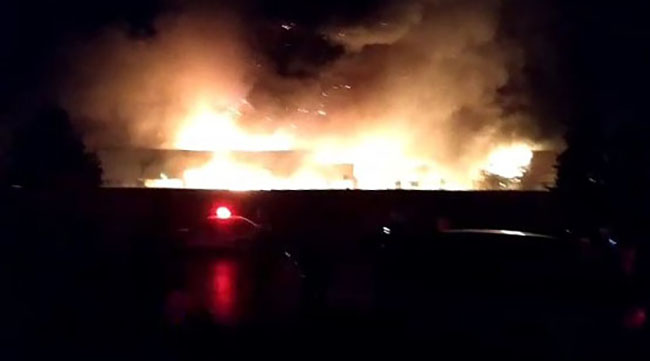 In the Fergana region, the former TPZ market in the city of Margilan caught fire on June 9. The fire occurred at around 02:00. According to the Fergana Regional Emergency Situations Department and the Fergana Department of Internal Affairs, all relevant firefighting organizations were involved to extinguish the fire, nobody was hurt.
Reportedly, on June 9, 2019, in the city of Margilan, a fire broke out in the food trading building (closed market) of the LLC "Margilan general wholesale trading complex", located at the "Pichokchi" mahalla, Khiyobon Street, 174.
Firefighting team arrived at the scene at 02:10 and the fire was completely extinguished at 05:40. 22 fire extinguishing techniques (19 main, 3 special ones) and 2 special emergency-rescue techniques were involved in putting out the fire.
The total area of the trading complex was 10440 square meters (72x145 m). As a result of the fire, food, perfume and household goods located on about 1575 square meters (35x45 m) of the area have been burned out. Only 8825 square meters of the trading complex have been preserved," the press service of the Fergana regional administration reports.
The fire spot was examined by the Main Directorate of Fire Safety under the Ministry of Emergency Situations.