1.3 million tourists visited Uzbekistan in Q1 2019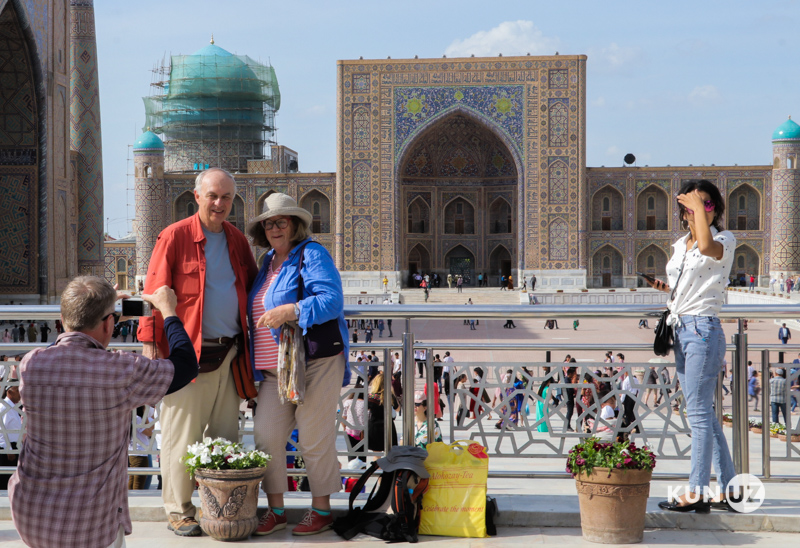 Following the results of the first quarter, the number of tourists visiting Uzbekistan increased by 42% and amounted to 1.3 million people.
This was announced by the first deputy foreign minister Ilhom Nematov during a press conference at the national press center.
According to him, in addition to increasing the flow of foreign tourists to the country, the Foreign Ministry pays special attention to attracting foreign investment in the country's economy and increasing the export volumes.
From November 2018 to June of this year, the embassies of Uzbekistan worked out 244 investment projects totaling $5.25 billion, which shall be implemented in the fields of agriculture, industry, utilities, construction, medicine, pharmaceuticals, education, culture and others.
163 of these projects totaling $1.7 billion are planned to be implemented in 2019.
The main part of these projects will be implemented in 2020-2021, Nematov noted.
Much work is being done to increase the export of Uzbek goods to foreign markets. Thus, over the five months of this year, the export of Uzbek goods to countries, where diplomatic missions of Uzbekistan exist, increased by 30.6% and amounted to $3.5 billion.
Earlier, it was reported that in 2018, 6.4 million foreigners visited Uzbekistan. Of these, 7.1% – for tourist purposes.