South Korean company to build business city in Fergana for $200 million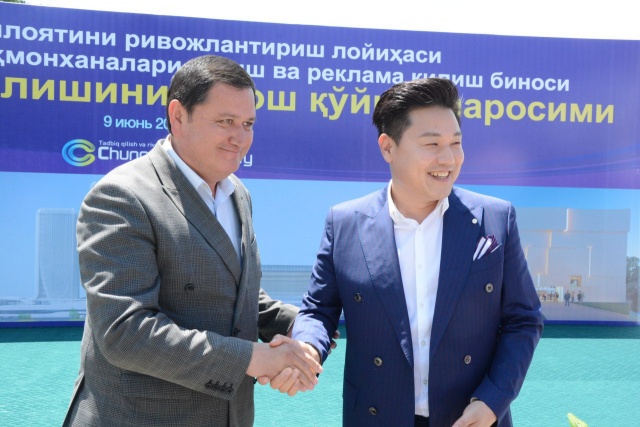 In the center of Fergana, work has begun on the construction of a building for the sale and advertising of Model house hotels by the South Korean company Chang Construction Group.
Within the framework of the region's development project, an event was held dedicated to laying the foundation of the building. Khokim of the Fergana region Shukhrat Ganiyev and director of the Chang Construction Group Chi Chang Gui laid the first symbolic brick for the construction of the Model house, UzA reports.
Based on the development project of the Fergana region, many hotels, shopping malls and other buildings will be built. In particular, in Fergana, a modern complex Business City will be constructed for $200 million.

In 2019-2020, 10 projects worth almost $239.4 million will be implemented in the region with South Korean investments. Mutually beneficial agreements were reached between the parties on the construction of modern high-rise buildings, hotels, shopping complexes, palaces for festivities, sports and recreation centers.