Menu at kindergartens to be revised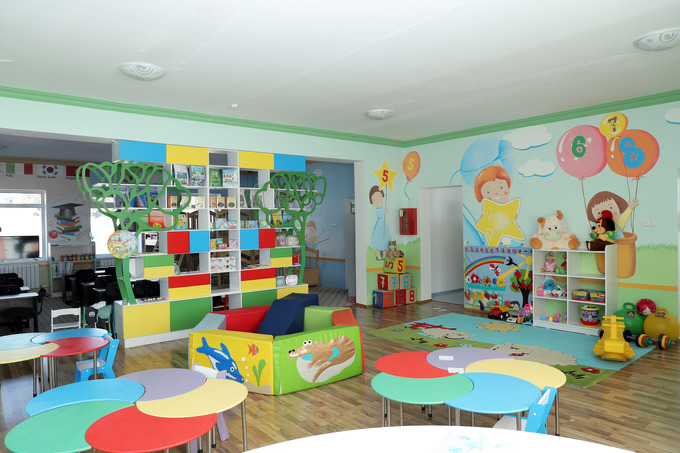 The first round table discussion was held in Tashkent to discuss the organization of safe and rational nutrition at preschool educational institutions with the involvement of ministries and experts, the press service of the Ministry of Preschool Education (MPE) reports.
The participants discussed development of a menu for preschool educational institutions (PEI), prevention of diseases caused by improper eating behavior, measures developed to prevent food poisoning and the issues of deworming children.
A roundtable discussion on catering at PEI was held with participation of specialists from the Ministry of Preschool Education, the Ministry of Health, the Ministry of Finance, the Tashkent Institute for Retraining Doctors, the World Health Organization, the Republican Specialized Scientific-Practical Medical Center of Pediatrics and the Tashkent Medical Academy.
During the meeting, a wide range of issues was discussed, including the updated sanitary norms and rules "Hygienic requirements for organization of safe and rational nutrition at preschool educational organizations of the Republic of Uzbekistan", approved on April 20, 2019.
"We attracted to the discussion not only relevant ministries, but also practitioners: doctors and heads of PEI. The MPE is working to develop the correct eating habits in children, which will help them in adulthood to avoid diseases caused by improper eating behavior. The diet of pupils should be useful, balanced and take into account the age differences in the needs of children. We need to adhere to standards that promote healthy eating practices by ensuring the availability of healthy, nutritious, safe and affordable foods at preschool educational institutions," head of the department for coordinating specialized PEI, rehabilitation and health of children Umida Mukhiddinova said.
The MPE continues to work to improve the safety of children's health. Analysis of cases of food poisoning revealed the need to increase knowledge and enhance the responsibility of PEI employees in terms of compliance with sanitary standards. All workers of preschool educational institutions are obliged to undergo hygienic training on the sanitary minimum courses. There is also a ban on access to the catering department of unauthorized persons without special clothes and a certificate of medical examination.
The Ministry of Preschool Education and the Ministry of Health of the Republic of Uzbekistan will continue their joint interdepartmental work on further improvement of nutrition at PEI.