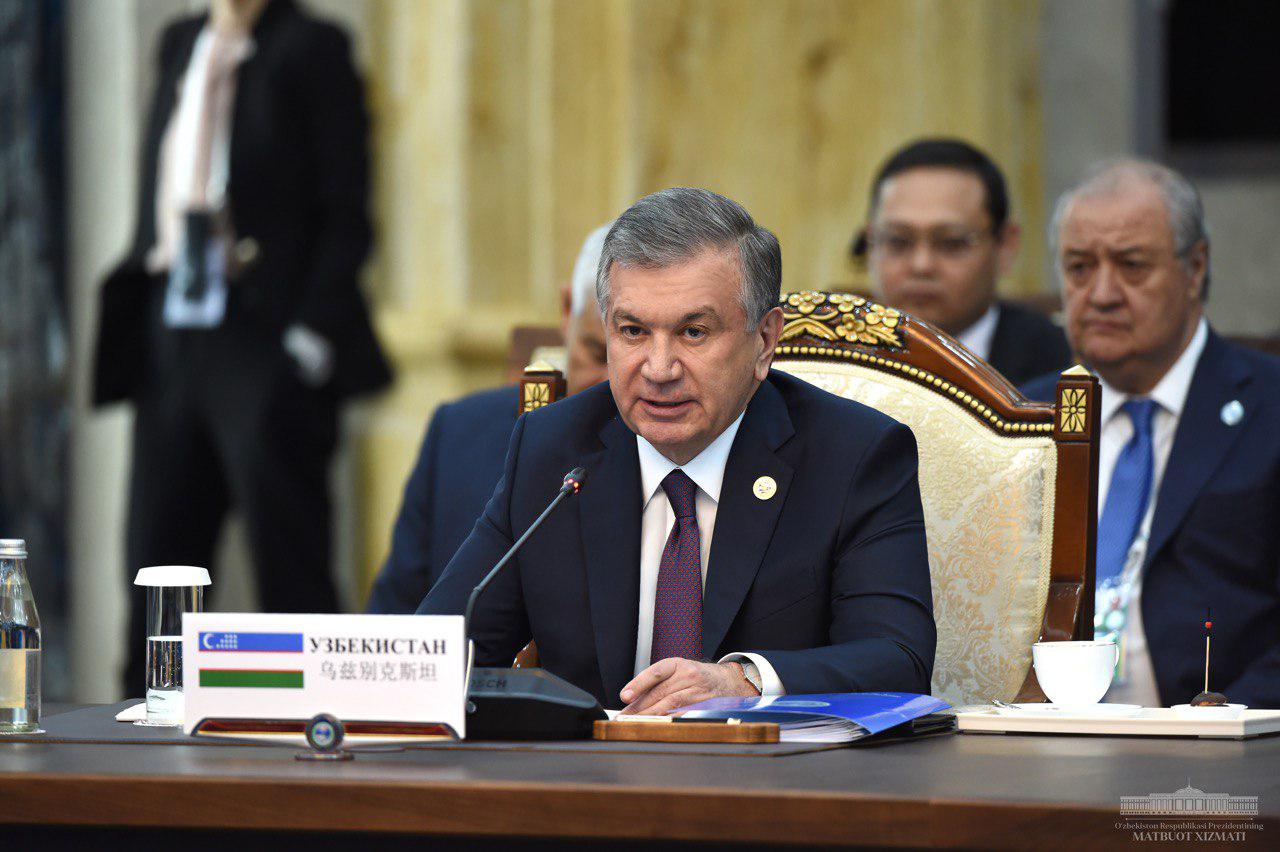 President of Uzbekistan Shavkat Mirziyoyev proposed to regularly hold an economic forum of the Shanghai Cooperation Organization (SCO). Uzbekistan is ready to host its first meeting in Samarkand.
"In order to intensify contacts of business circles of our countries, we support the regular holding of the SCO Economic Forum, including in the inter-regional format. We are ready to host the first such forum in Samarkand," Shavkat Mirziyoyev said, speaking at the SCO summit in Bishkek.
The head of state also proposed to work out a number of documents on priority areas of partnership of the organization's member states.
Shavkat Mirziyoyev considers it necessary to develop a SCO Cooperation Strategy for creating efficient transport corridors, a concept of cooperation in the field of "smart" agriculture. "We consider it actual to adopt the SCO "green belt" program, to be widely implemented in our countries with modern resource-saving technologies," the president said.
He also took the initiative to launch a mechanism for regular meetings of heads of departments responsible for development of information technologies, as well as to develop a program of interaction on cyber security issues.