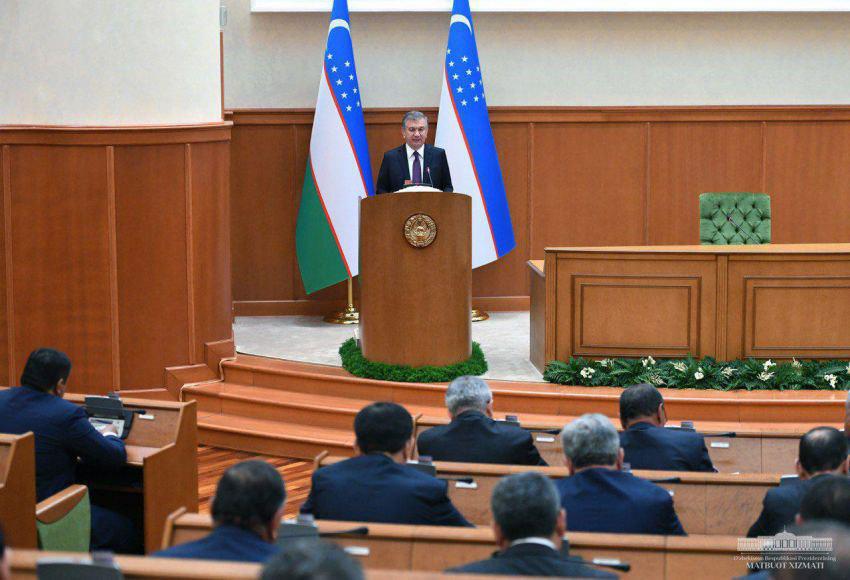 In order to take a worthy place in the world market, Uzbekistan must be competitive. To do this, it must produce high-quality products that meet modern requirements. But the biggest problem, according to Shavkat Mirziyoyev, is to find a market for these products. Speaking at the 20th session of Oliy Majlis, the president expressed his views on whether or not the country would join the Eurasian Economic Union, Kun.uz correspondent reports.
"To produce high-quality export-oriented products is half the battle, it is much more difficult to find markets for it. Whether we want or not, but Russia and the EEU (Eurasian Economic Union) are our main partners, 70% of our trade is associated with them.
Recently, the EEU switched to a single labeling of its products. Our products will be distinguished when passing through the EEU territory, and the attitude towards it will be appropriate. Who as a result will suffer losses? But if we join the union, we will have to open the borders and our local manufacturers may go bankrupt, until they adapt to the EEU requirements. It is necessary to fully consider the consequences and make a decision that will meet our interests," the head of state said.
The Eurasian Economic Union (EEU) is an international organization of regional economic integration, which today includes Russia, Kazakhstan, Belarus, Kyrgyzstan and Armenia. Moldova has an observer status, and Vietnam, Iran, China and Cuba have concluded agreements on free trade zones with the EEU.
At present, negotiations are underway on free trade zones with such countries as Egypt, Serbia, Thailand, Mongolia, India and Singapore. Another 10 countries, including Hungary, the Republic of Korea, Indonesia and Japan are expressing their interest in cooperation with this organization. In total, about 50 states around the world are interested in cooperation with the Eurasian Economic Union.