Fire breaks out at "Bektupi kurilish" warehouse in Tashkent (video)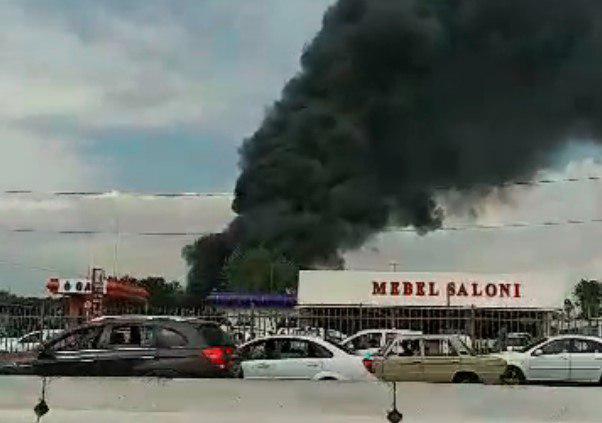 Today, June 27, fire broke out at the LLC "Bektupi kurilish" warehouse, located along the Tashkent ring road in the Chilanzar district.
According to the press service of the Central Internal Affairs Directorate of Tashkent, employees of the fire safety service under the Emergency Situations Ministry arrived at the scene in a few minutes.
At 16: 52 the fire was completely extinguished. There are no casualties. As a result of the fire, a warehouse of 200 square meters and the goods stored there (wallpaper, laminate) were burnt to the ground.
Causes of the fire and the amount of material damage is being studied.