Uzbekistan intends to increase tourist inflow up to 10 million people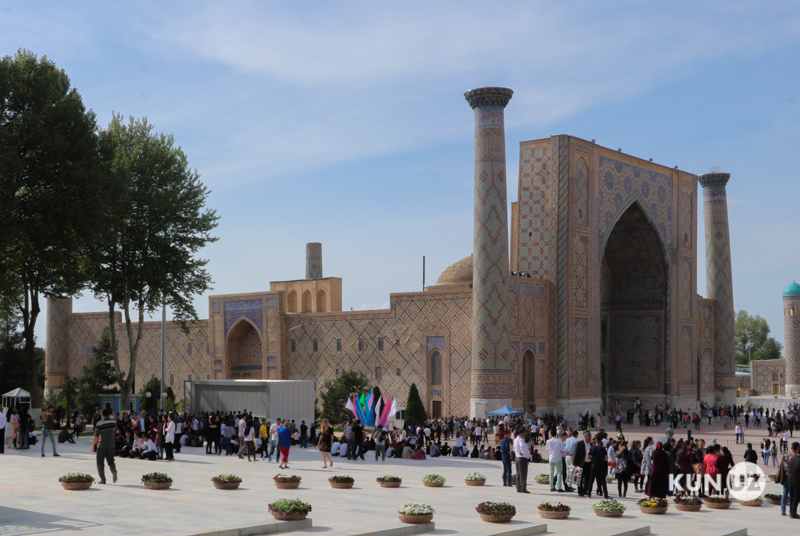 A new tourism development program will be worked out in Uzbekistan, in accordance with which flow of visitors from other countries is expected to reach 10 million people. Relevant instructions were given by President Shavkat Mirziyoyev, who familiarized himself with the results of the CIS Tourism Council meeting and the First Tourism Fair, held within its framework, in Samarkand, Sputnik Uzbekistan writes citing Deputy Prime Minister Aziz Abdukhakimov as saying.
The events were held on July 10-11, and were attended by representatives of the departments regulating the tourism sector development, as well as representatives of the tourism business and the educational sector – rectors of 11 universities engaged in training personnel for the industry.
Aziz Abdukhakimov noted that ten million tourists is an attainable figure. It is expected that by the end of this year, the figure will reach 6.4-6.5 million people.
"We must continue to work on the development of ziyorat-tourism (pilgrimage tourism), agro-tourism, ethno-tourism, which can attract more visitors to the country. The next direction is a cardinal solution to issues with logistics - access to Uzbekistan. We are in the middle of the continent, air tickets are very expensive. There is a monopoly of our national air carrier. Here we must act smartly, so that it becomes one of the dominants in the market and at the same time, there is free competition, and foreign airlines have free access to the market of Uzbekistan," Deputy Prime Minister noted.
In addition, we need to build more hotels. Now the authorities offer businessmen benefits, for example, compensation: for one room of a three-star hotel – 40 million soums, for a four-star one – 65 million soums.
"This benefit is already working. To date, ten hotels have filed applications, we will compensate them for everything. And another thirty are preparing," Abdukhakimov said.
In addition, Uzbekistan has simplified the requirements for hostels, introduced the Airbnb system, thanks to which every citizen of the country can receive guests under certain conditions.