Craftsmanship of Uzbekistan represented in Malaysia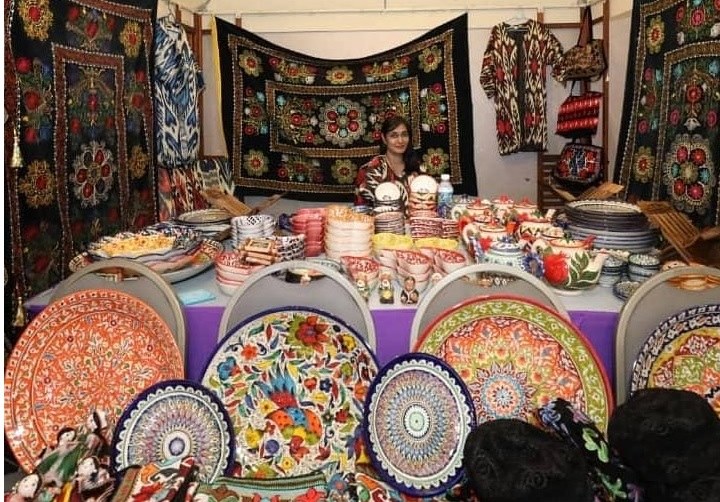 On July 25-28, 2019, the 5th International Festival of Islamic Art and Culture (PIIACUF) is being held in Putrajaya, it is devoted to the theme "The Splendor of Music & Vocal of the Islamic World".
PIIACUF, founded in 2013, exhibits the cultural and artistic heritage of the Muslim countries of the world, including handicraft, as well as acquaints the guests of the event with their identity.
With the assistance of the Embassy of Uzbekistan in Malaysia, the products of Uzbek artisans are widely represented at the festival. In addition to our compatriots, the event was attended by representatives from Turkey, Indonesia, Iran, Morocco, Kuwait, Brunei, Bangladesh, Thailand, South Korea and Malaysia.
The works of Uzbek masters are notable for their unique palette, grace, ornament and diversity. They attract special attention of the organizers, participants and guests of the forum. The keen interest was aroused by ceramics, which stand out with their original style and manufacturing technique, decorated with a blue and ultramarine pattern with wide horizontal borders. Visitors are attracted by Uzbek silk fabrics, ready-to-wear garments made from satin and adras.
Organizers and participants of the event were informed about the upcoming International Festival of Applied Arts, scheduled for September 10-15, 2019 in Kokand, in which participation of the leadership of the Malaysian Handicraft Development Corporation and six eminent artisans from Malaysia is expected.