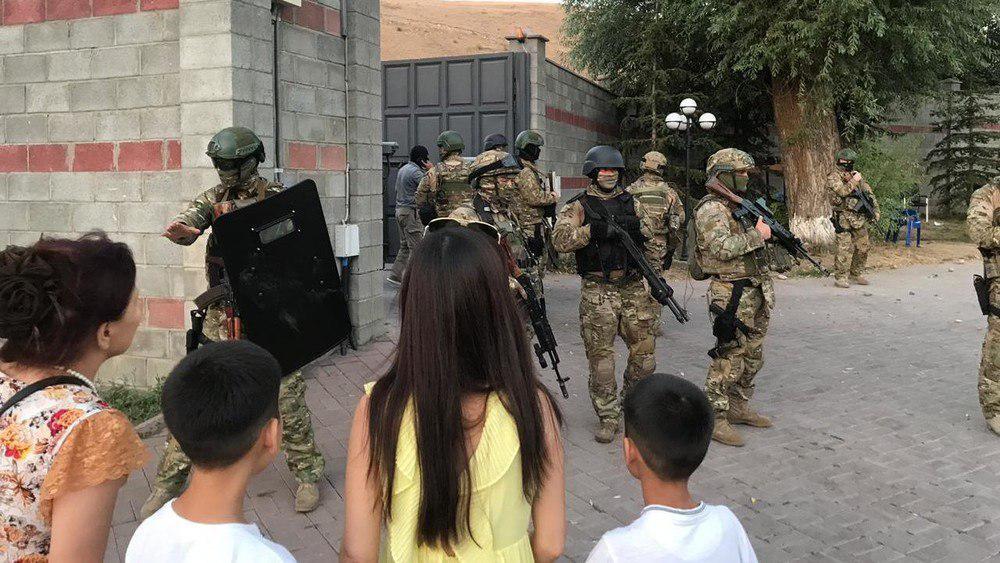 Kyrgyzstan's law enforcement agencies have detained the country's former President Almazbek Atambayev, TASS reports with reference to the spokesperson for the ex-president's team.
"Special forces members have detained Atambayev, taking him to an unknown location," the spokesperson said. According to him, Atambayev's supporters tried to prevent his detention, ten people, including a reporter and a local lawmaker, suffered injuries.
"Supporters keep coming to Atambayev's house, up to 500 people have gathered there. They built barricades and tried to break inside the house," the spokesperson added.
It should be reminded that on June 27, Kyrgyzstan's parliament voted to strip Atambayev of immunity and ex-president status. The former president's lawyer said the move ran counter to the country's Constitution.
Atambayev is suspected of being involved in corruption schemes related to the reconstruction of Bishkek's thermal power plant and Historical Museum, the unlawful release of crime boss Aziz Batukayev and illegal deliveries of coal to Bishkek's thermal power plants, as well as in reassigning plots of land in the country's Issyk-Kul region and illegally obtaining a plot of land to build a residential house in the Koi-Tash settlement, Chuy region.
The former president claims that the country's incumbent head of state is persecuting him for political reasons. Atambayev earlier ignored three interrogation requests issued by the Interior Ministry and warned that he would offer armed resistance against attempts to arrest him.
Atambayev served as Kyrgyz president in 2011-2017. He was the country's first head of state to step down after his first term in office had expired. In the spring of 2018, Atambayev admitted that he had strong differences with incumbent President Sooronbay Jeenbekov.