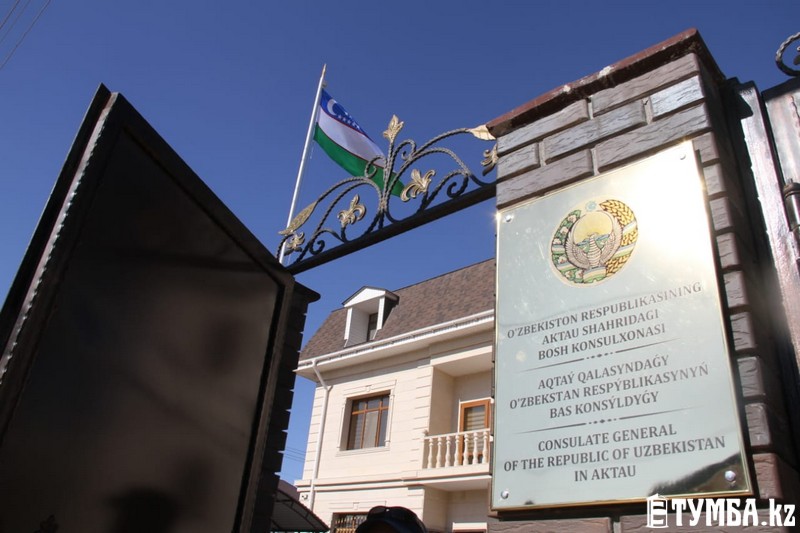 On August 31, the opening ceremony of the Consulate General of Uzbekistan was held in Aktau, Kazakhstan. The event was attended by the head of Mangistau region Serikbay Trumov and the Ambassador of Uzbekistan to Kazakhstan Saidikrom Niyozkhodjayev.
It was noted that the opening of the diplomatic corps will further expand economic and friendly relations between the two countries.
"Today we have witnessed a historic event on the land of Mangistau. Good neighborly relations, cultural-spiritual ties between the two fraternal nations are strengthening," the regional akim (governor) Trumov said.
In turn, the ambassador of Uzbekistan Saidikrom Niyozkhodjayev noted that Aktau is the sea gate of Kazakhstan.
"The whole freight flow goes through Aktau. This is the shortest way for Uzbek goods to reach other countries through Kazakhstan. Our program includes upgrading checkpoints on the border with Uzbekistan. Of course, as the flow of goods begins, the population will arrive and investors will interact. Our Consulate General will give it an additional impetus," Niyozkhodjayev said.
The new consular staff will assist the citizens of Uzbekistan in registering documents and protecting their rights and interests. Uzbek citizens will no longer have to go to Uzbekistan to notarize their documents.