Businessman from Yakkabag, who attempted set the deputy khokim on fire, released on parole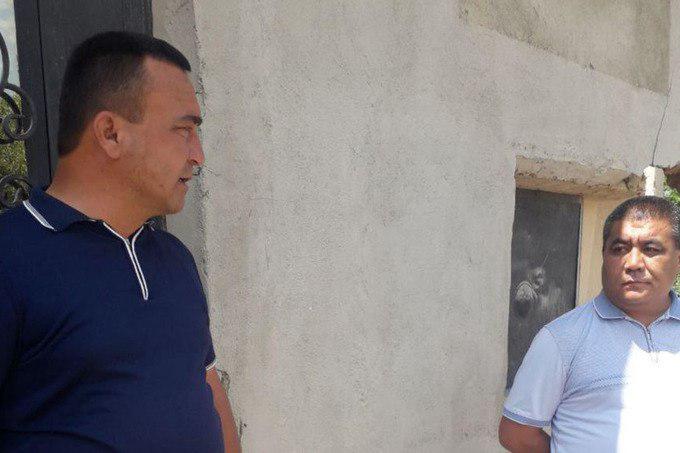 Prosecutor's office of the Kashkadarya region has completed preliminary investigations against Bakhriddin Isomov, who was charged with Article 25, 97 (Part 1) of the Criminal Code. The press service of the General Prosecutor's Office reported to Kun.uz about this.
The criminal case had been instituted based on documents collected on July 20, 2019, when Bakhriddin Isomov attempted to kill the district's deputy khokim by pouring gasoline and setting him on fire during the process of landscaping and construction works on streets of the "Eski Yakkabog" mahalla in the Yakkabog district.
B. Isomov was involved in the case as an accused under Paragraphs "g", "l" of Articles 25, 97 of the Criminal Code. According to the court's ruling, "imprisonment" was used against him as a preventive measure.
In accordance with the forensic psychology examination conducted during the investigation, the accused B. Isomov was in a state of great emotional distress at the time of committing the crime.
Considering the above facts, the accusation against the accused B. Isomov was reconsidered, and the "imprisonment" preventive measure was changed to "release on parole".
On August 30, 2019, the criminal case along with indictment was forwarded to the Yakkabag district court on criminal proceedings.