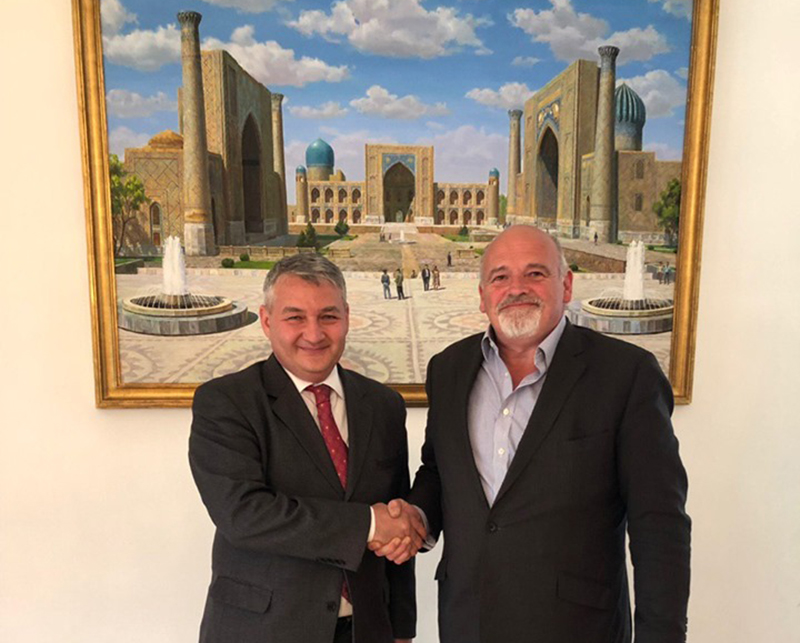 Ambassador of Uzbekistan to the Benelux countries Dilyor Khakimov met on September 4 with the Founder and Director of the European Institute of Communications (EIC) Eugene Grey, the press service of the Foreign Ministry reported.
EIC head Eugene Grey welcomed the ongoing large-scale reforms implemented within the framework of the Action Strategy for Further Development of Uzbekistan in 2017-2021, including in the field of strengthening the role of the media and enhancing the professional skills of journalists.
He expressed interest in establishing cooperation with Information and Mass Communications Agency under the Presidential Administration and voiced intention to organize practical classes for enhancing the professional skills of employees. It was noted that these courses can be conducted both in the educational buildings of the Institute in Belgium and Ireland, and in Uzbekistan, by attracting highly qualified teachers from Western Europe. Eugene Grey said that representatives of Uzbekistan can also take part in EIC online courses.
Following the talks, an agreement was reached on elaboration of practical details of the Institute's interaction with Uzbekistan.