Population to be supplied with 245,000 tons of liquefied gas in the winter season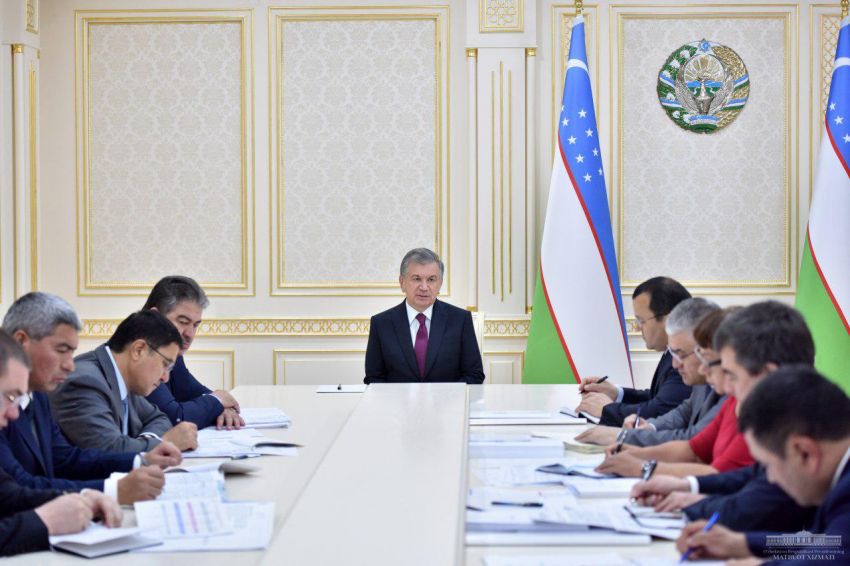 On September 5, President Shavkat Mirziyoyev held a meeting on the comprehensive preparation of economic sectors and social facilities for sustainable work in the autumn-winter period.
Relevant measures were identified in the presidential decree signed on July 30 of the current year. According to the document, the Republican Commission chaired by the Prime Minister was formed, specific tasks of all responsible departments for preparing for winter was identified. Consistent work is underway to ensure uninterrupted supply of housing, social institutions and enterprises with heat, and repair of boiler rooms and networks.
At the meeting, the activities of the enterprises of the fuel and energy complex were analyzed, and further measures were identified.
It was noted that it is necessary to meet the energy needs of the population and sectors of the economy in the autumn-winter period, which requires the effective implementation of a program to increase natural gas production. The Cabinet of Ministers, the Ministry of Energy were instructed to maximize the opportunities available to meet the needs of consumers.
In the autumn-winter season, the population will be supplied with 245,000 tons of liquefied gas. At the meeting, the head of state noted that it is necessary to deeply study the needs of the population in the context of each region and, if necessary, deliver additional volumes of liquefied gas.
It is expected that in the coming season the demand for electricity will increase by 11.5% compared to the previous year.
The ministries of energy and finance, the JSC Uzbekistan Railways have been instructed to fully ensure the population's need for coal in the autumn-winter period. It was noted that special attention should be paid to prevent excessive growth in coal prices for the population. Therefore, transportation privileges should be applied.
At the meeting, the state of readiness of drinking water supply and heat supply networks for the autumn-winter season was also discussed. The activities of the leadership of the Ministry of Housing and Public Utilities and administrations at places were seriously criticized for the shortcomings in this sphere. They were instructed to speed up and complete work on repairing heat and water supply systems and apartment buildings in a short period of time.