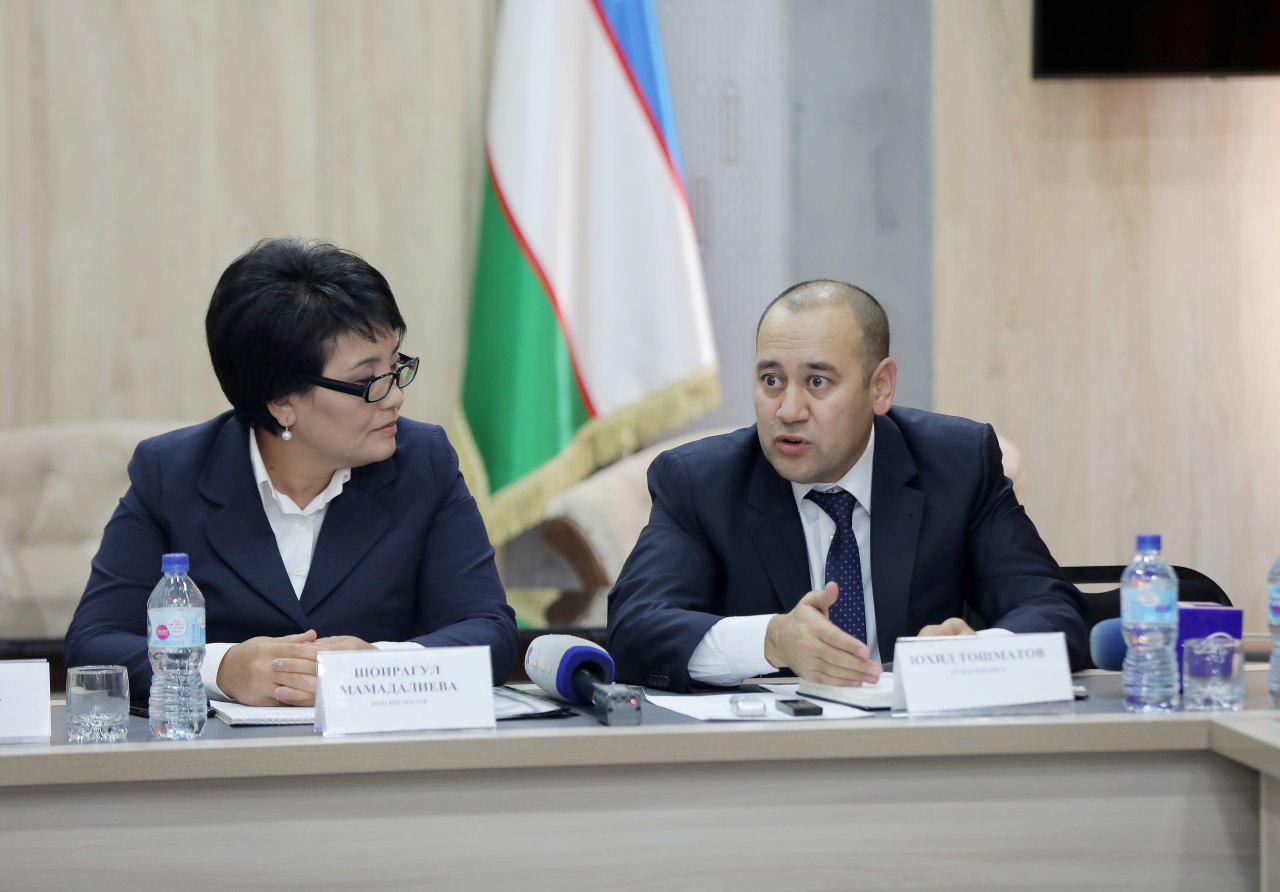 A press conference was held at the Agency for Information and Mass Communications with participation of officials from the Inspection for Controlling the Agro-Industrial Complex under the Cabinet of Ministers.
At the event, it was noted that the Inspection is responsible for the control associated with compliance with public procurement, harvesting, processing and storage of raw cotton.
In September-November 2019, the Inspection will monitor the implementation of contract agreements for the purchase of raw cotton produced by farmers.
"According to the data, cotton and textile clusters, as well as enterprises of the JSC Uzpakhtasanoat and LLC Bukhara Agrocluster system, will be involved in the collection and processing of raw cotton in 134 districts," the Chief Inspector of the Department for Monitoring the Use and Processing of Cotton Raw Materials Shoiragul Mamadaliyeva said.
She also recalled that cotton fiber is included in the list of products subject to mandatory certification.
As the head of Inspection for Cotton Products Certification Zokhid Toshmatov states, Uzbekistan is among the TOP-10 countries in the world in cotton production and the TOP-5 in terms of cotton fiber quality.
"The main buyers of Uzbek cotton are local producers. 90% of cotton is bought by local enterprises. The largest overseas buyer is the People's Republic of China. Countries that buy Uzbek cotton pay an extra margin for its quality," he said.