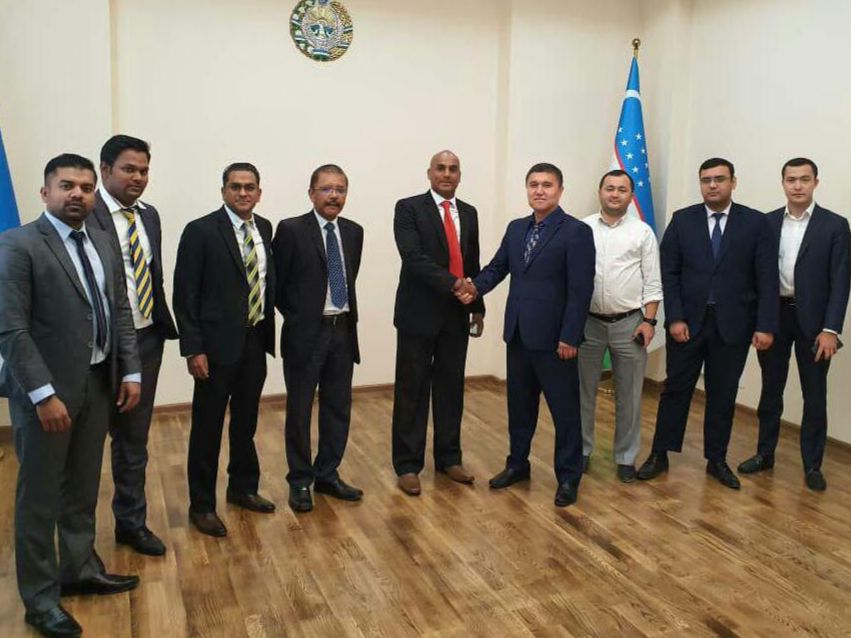 On September 18-24, 2019, the Embassy of our country in Kuala Lumpur organized the visit of the Malaysia-Uzbekistan Chamber of Commerce (MUCC) delegation to Uzbekistan. The delegation was led by MUCC President Pubalan Marison, the MFA press service said.
Within the framework of the visit, the Malaysian side met with the leadership of the Ministry of Investment and Foreign Trade (MIFT), the Chamber of Commerce and Industry, the State Committee for Tourism Development, as well as representatives of the NAC Uzbekistan Airways, Foreign Investment Promotion Agency and JSC Uztrade.
During the talks, the need for increasing cooperation on the export of products from Uzbekistan to Malaysia was noted. Also, strengthening the investment partnership in the field of tourism was stressed as one of the priority objectives of cooperation goals. In this regard, a detailed presentation of Uzbekistan's tourism potential for attracting investments, available benefits and preferences in this sector were demonstrated.
In turn, the Malaysian side announced its interest in developing bilateral relations. "Ziyorat-tourism" was marked as one of the potential areas. Launching programs to improve the skills of employees and the quality of tourism services was considered.
Following the talks, the Malaysian side proposed to establish cooperation with Uzbek partners in:
- the export of fresh and dried fruits and vegetables from Uzbekistan to Malaysia with participation of the MIFT;
- the construction of hotels in Tashkent with participation of the State Committee for Tourism Development;
- developing and strengthening mutually beneficial trade-economic and investment ties between the business circles of the two countries, including through joint events (business forums, seminars and others) with participation of the Chamber of Commerce and Industry;
- considering the possibility of acquiring aircraft sold by airlines with participation of the NAC Uzbekistan Airways.