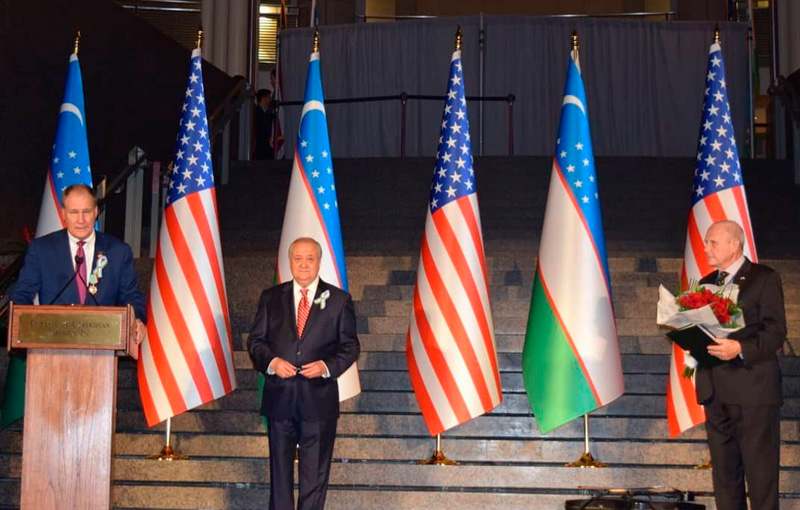 On September 27, 2019, the Ronald Reagan Building and International Trade Center in Washington hosted a ceremony to mark the 28th anniversary of Uzbekistan's independence.
The event was attended by representatives of the Congress, the White House, the Security Council, the State Department, the Ministries of Defense, Commerce and Agriculture, the Treasury, the Trade Representative Office, Eximbank, the Mississippi National Guard, major US and Canadian companies, experts, public and education circles, the World Bank, the International Monetary Fund, and the diplomatic corps in Washington.
The delegation of the Republic of Uzbekistan, led by the Minister of Foreign Affairs Abdulaziz Kamilov, also participated in the event.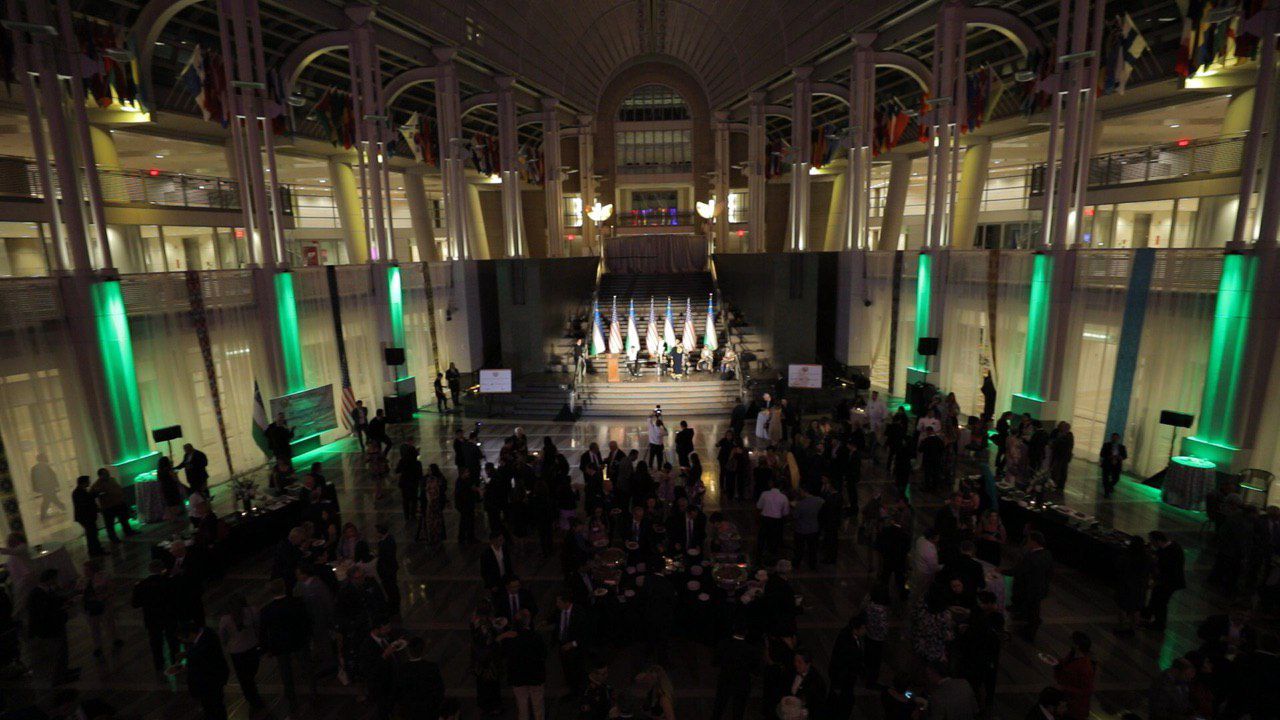 Welcoming the guests, Kamilov informed them about the achievements of Uzbekistan, development of multilateral cooperation with the United States and prospects for further strategic partnership between the two countries.
On behalf of the US Government, deputy assistant to the US president Lisa Curtis said that Tashkent and Washington have made significant progress in strengthening friendly and strategic ties. "Over the last three years, Uzbekistan has undergone tremendous changes under the leadership of President Shavkat Mirziyoyev," Liza Curtis said.
In addition, gratitude for Uzbekistan's efforts to ensure stability and security in the region was expressed. It was emphasized that the United States looks forward to continuing and deepening the strategic partnership between the two countries.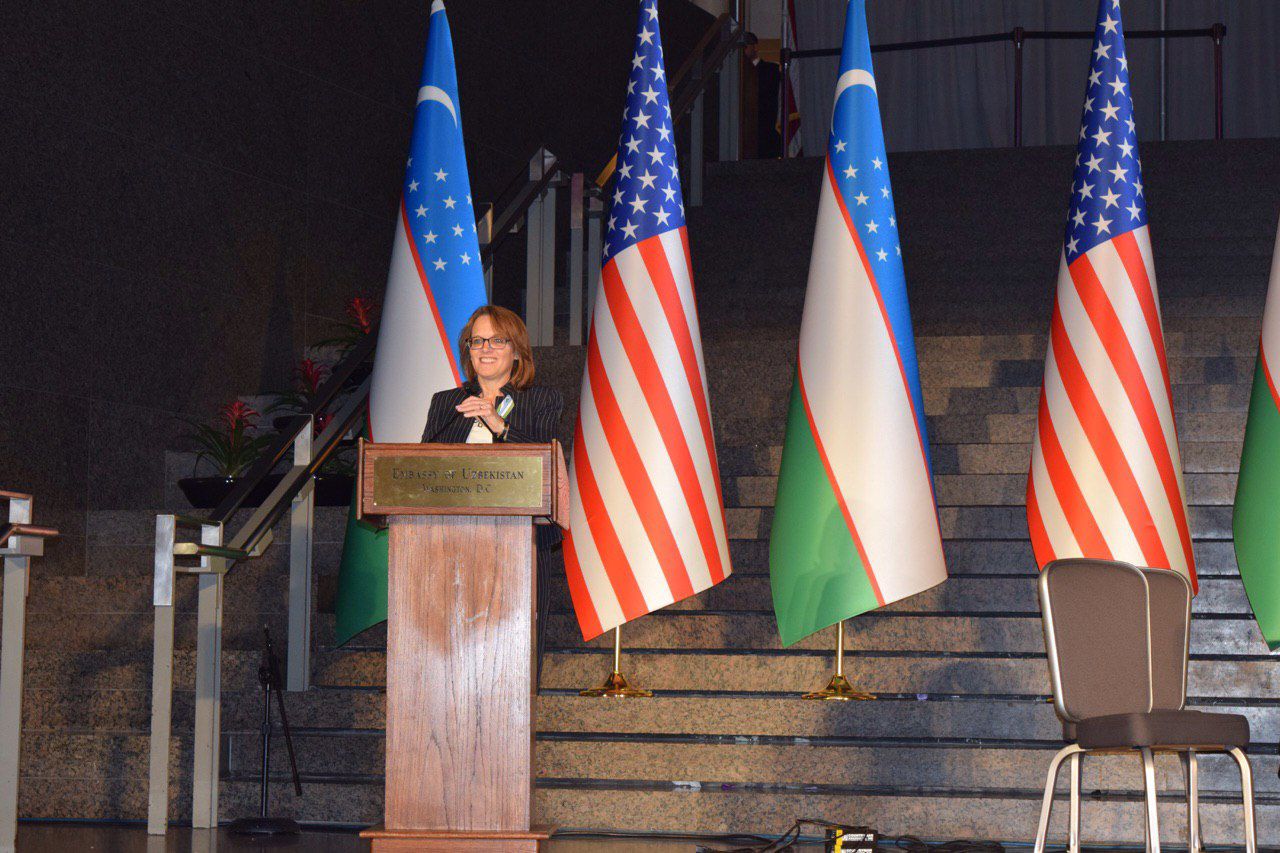 Within the framework of the event, two prominent US socio-political and scientific figures were awarded the State Order "Dustlik".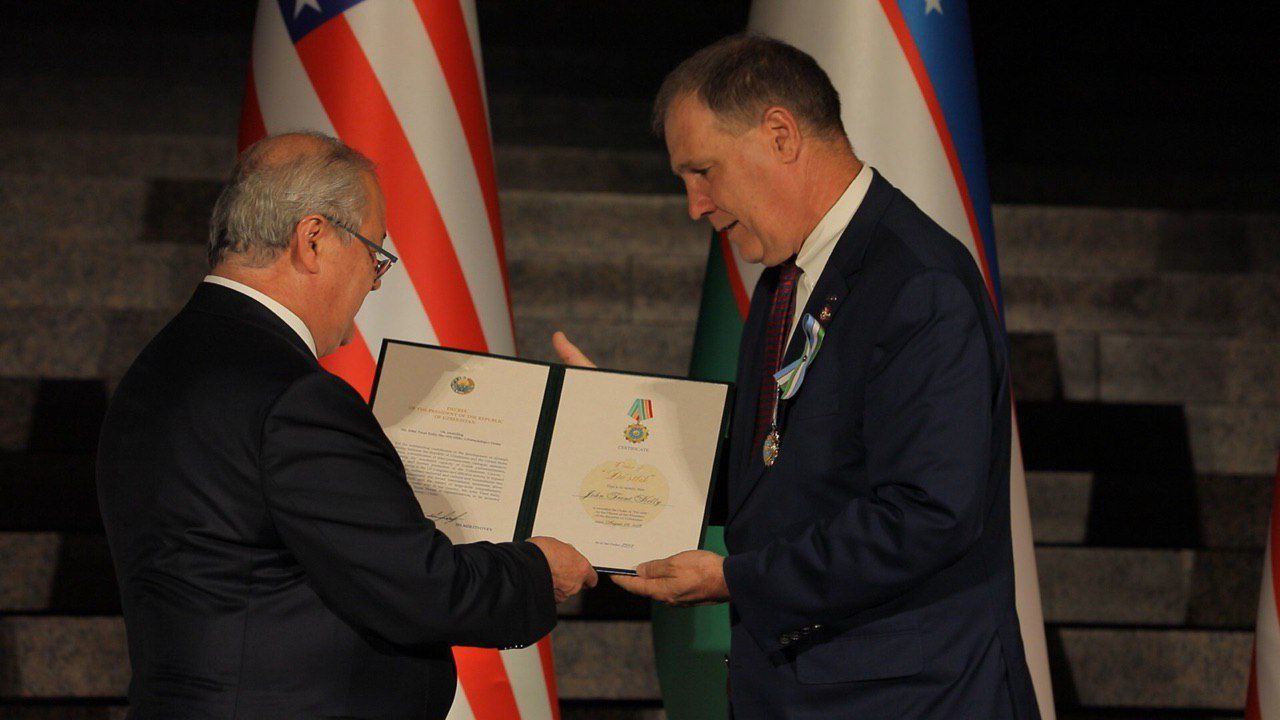 Foreign Minister Abdulaziz Kamilov conferred a high state award on behalf of the President of Uzbekistan to the Congressman Trent Kelly for his great contribution to the development of strategic partnership between the Republic of Uzbekistan and the United States of America, the intensification of inter-parliamentary dialogue, assistance in enhancing the capacity of Uzbek parliamentarians in the field of lawmaking, the creation and further promotion of Caucus on Uzbekistan - a friendship group in the US Congress.
The State Order "Dustlik" was also awarded to Frederick Starr, director of the Institute for Central Asia and the Caucasus.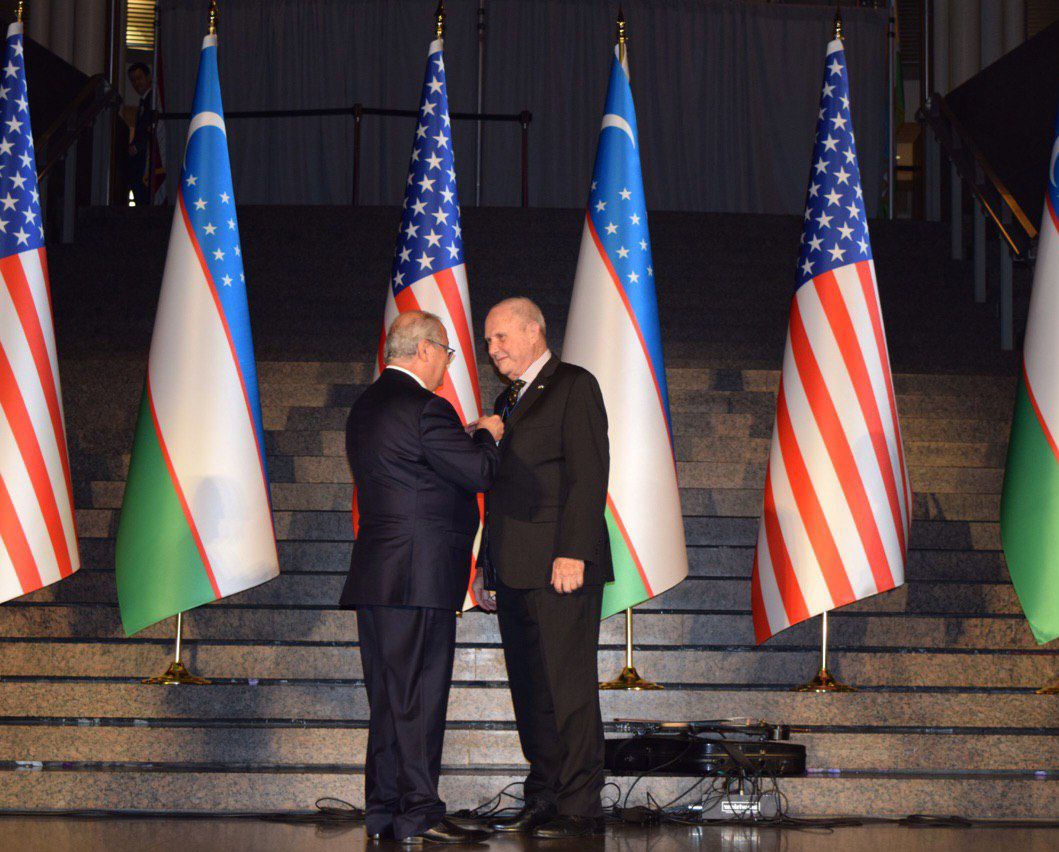 The congressman Trent Kelly expressed sincere gratitude to the leadership of Uzbekistan for the high award. The congressman said that Uzbekistan and the United States have common goals and priorities in achieving sustainable economic growth and stability in the region. According to him, this is an important condition for further strengthening of multilateral cooperation between the two countries.
Frederick Starr also thanked President Shavkat Mirziyoyev for the award. He said that it is a great reward for him and a sign of high trust of the President and the Uzbek people.