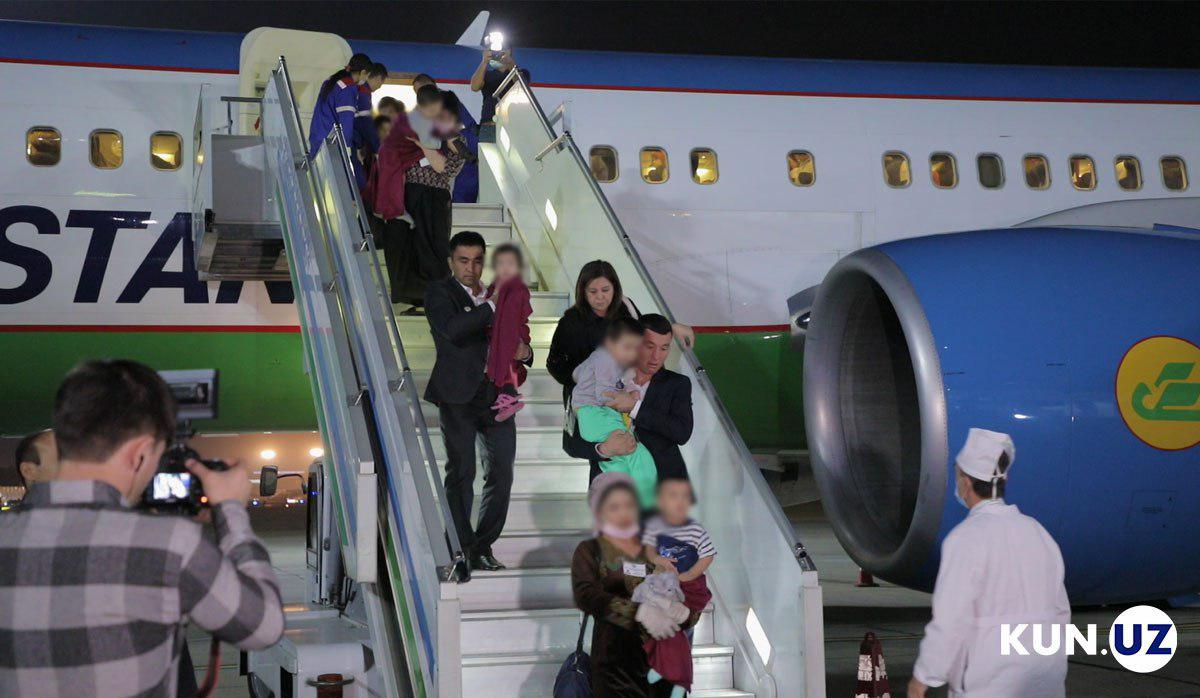 On October 10, in accordance with instructions of the head of state, 64 children were returned from Iraq to Tashkent on a special flight as part of humanitarian operation.
According to Kun.uz correspondent, there are 39 boys and 25 girls among the returned children. 2 of them are orphans.
Mothers of many children are in various prisons in Iraq for participating in terrorist activities and sentenced to various terms as criminals. Specialists got permission from them to take the children back to Uzbekistan. Fathers of some children died during battles, while others serve sentences in prisons of Iraq and Syria as terrorists.
The Government of Uzbekistan will provide comprehensive assistance for rehabilitation to all children returned to their homeland. They will be provided with access to medical care and psychosocial support, educational and other social programs. Also, they will be issued IDs.