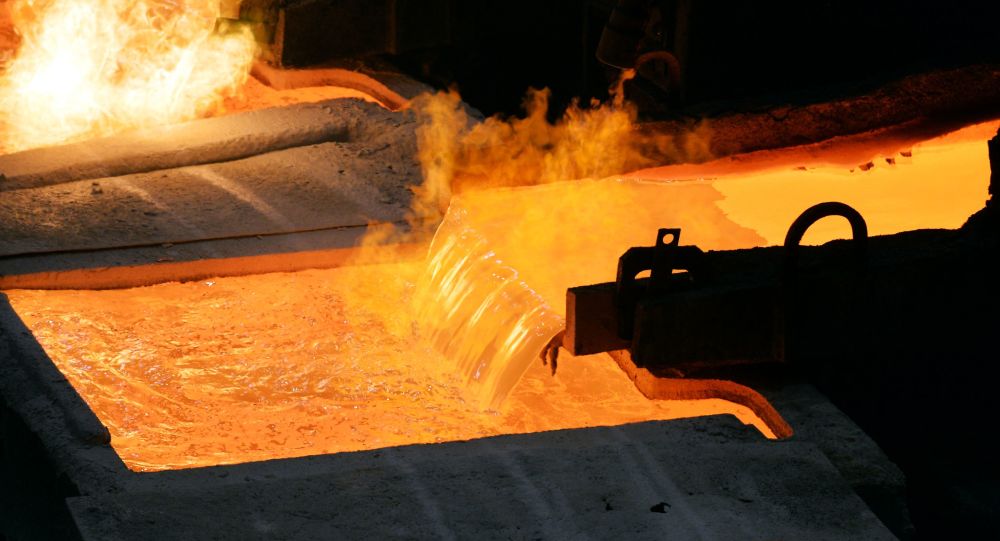 In 2023, the Almalyk Mining and Metallurgical Combine intends to increase cathode copper production by 2.4 times compared to 2018 – up to 250 thousand tons, deputy chairman of the board of AMMC Azim Mirzajanov told reporters.
"Due to the modernization, in 2023, the combine intends to increase the production of cathode copper up to 250 thousand tons," RIA Novosti quotes Mirzajanov as saying.
Over eight months, copper production increased by 24%, thanks to which the 2019 indicators exceeded the corresponding period of last year, the deputy chairman of the company's board said.
In 2019-2023, the combine plans to direct $3.34 billion investments to expand its raw material base and increase production capacity. Most of the money will be invested in development of the "Yoshlik-I" copper deposit, which is worth about $1.7 billion.
The project provides for the extraction of ore up to 65 million tons per year by 2023 and up to 74 million tons by 2035. The quarry project is being developed by the Russian JSC "Giprosvetmet" (Moscow). It is planned to launch the quarry in 2021.
Almalyk MMC is a unique mining complex, one of the largest enterprises specialized in mining and processing of rocks both in the republic and throughout Central Asia.
Today, the enterprise is at a new stage in its development. In August 2018, the stake of AMMC was transferred to the trust management of SFI Management Group.