On October 23, 2019, the Ambassador of Uzbekistan to the Benelux countries Dilyor Khakimov held talks with the governor of the province of Liège, the Kingdom of Belgium, Hervé Jamar.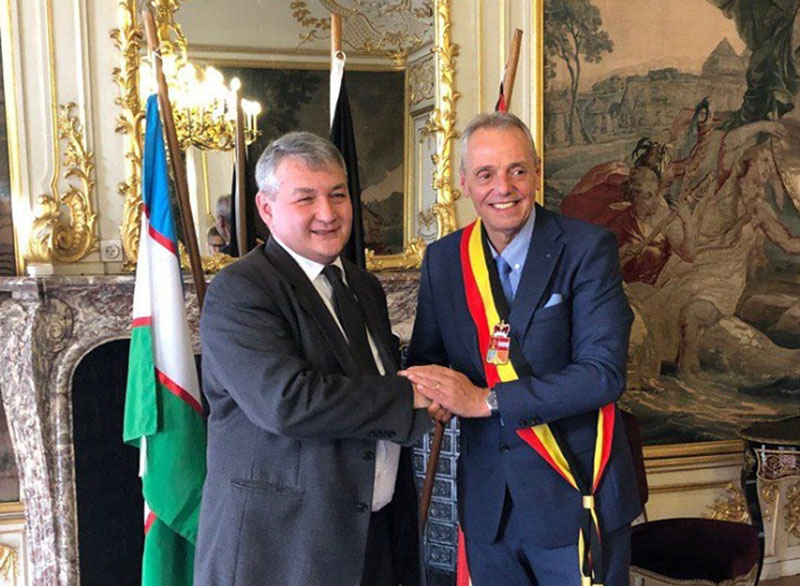 According to the Foreign Ministry, during the meeting, issues of developing bilateral interregional cooperation with this Belgian province were discussed. Governor Hervé Jamar emphasized his interest in intensifying cooperation with Uzbekistan, including the Namangan region. He confirmed that materials about the region would be studied by all interested departments of the province.
The Governor noted that such areas and sectors as biotechnology, pharmaceuticals, academic exchanges and inter-university dialogue can become priority fields for cooperation. According to him, representatives of the province will be widely represented as part of the trade and investment delegation of the Walloon Export and Foreign Investment Agency, whose visit is scheduled for the first half of 2020.
The governor praised the measures taken by Uzbekistan to develop the tourism sector, in particular the decision to introduce a visa-free regime for Belgian citizens.
The parties discussed the action plan for the 15th anniversary of the establishment of twin city relations between Samarkand and Liège. Governor Hervé Jamar expressed willingness to personally participate in events within the framework of this landmark occasion.