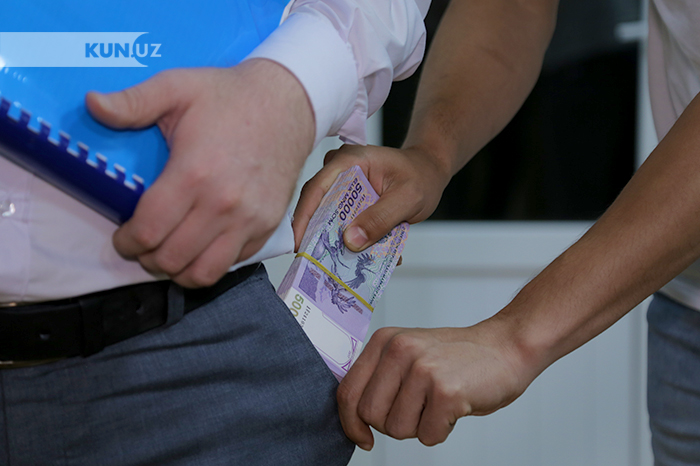 The Prosecutor General of Uzbekistan told about the first results of the fight against corruption in the construction sector.
Earlier, it was reported that in mid-October, prosecutors launched an anti-corruption campaign against dishonest people in the construction sphere. Then the supervisory body in collaboration with the relevant ministries and institutions created a working group and developed an action plan.
According to the press service of the PGO, in 2017-2018, as well as during the 9 months of 2019, more than 250 criminal cases were initiated in the construction industry, 318 people were brought to criminal responsibility.
In particular, in Andijan, a leading specialist of the "Qishloq qurilish invest" enterprise falsified data on construction work and misappropriated 365.8 million soums of citizens.
In the Jizzakh region, the deputy head of the regional finance department was detained, when he received $1,200 and 4 million soums in bribes from a representative of the construction company.
On the facts of above illegal activities, criminal cases were initiated under the relevant Articles of the Criminal Code of Uzbekistan.
In addition, the Prosecutor General's Office, the Ministry of Justice and other departments are currently studying all the regulatory acts adopted in 2018-2019 in the field of construction. The above bodies intend to take an inventory of all documents and organize the appropriate legal expertise.
"The study of cases in the construction industry continues," the Prosecutor General's press service said.
It should be recalled that in May of this year, Shavkat Mirziyoyev signed a decree "On measures to further improve the anti-corruption system in the Republic of Uzbekistan". In accordance with the document, state anti-corruption program for 2019-2020 was approved.
Additionally, in September, a presidential decree "On measures for the widespread introduction of ICT in the construction sector" was signed. This decision was adopted in order to eliminate corruption and bureaucratic obstacles in the field of construction, to ensure transparency at all stages of the construction process for the public through the widespread introduction of information and communication technologies.
Unfortunately, there is no specific methodology in Uzbekistan for determining the level of corruption in a certain field, but according to many experts, the construction sector is the most corrupt.