Dmitry Medvedev arrives in Tashkent, meets with President Shavkat Mirziyoyev
The President of Uzbekistan Shavkat Mirziyoyev received the Prime Minister of the Russian Federation Dmitry Medvedev.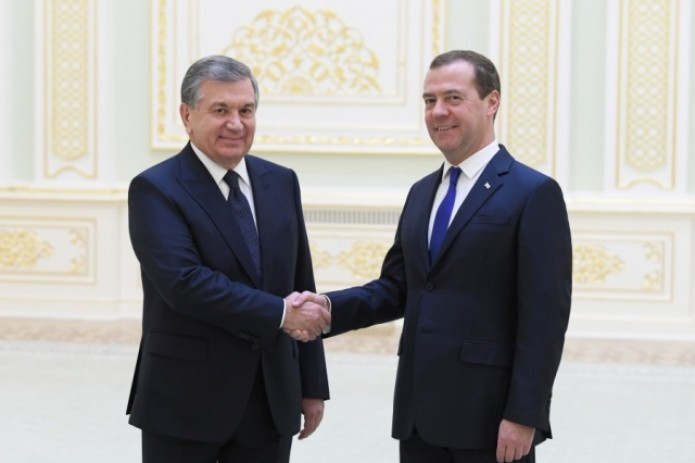 The talks were held on the sidelines of the Shanghai Cooperation Organization's Heads of Government Council meeting.
It should be noted that Tashkent, the capital of Uzbekistan, is hosting the next meeting of the SCO CHG. Participants at the event will discuss a wide range of matters regarding intra-SCO trade and economic as well as humanitarian cooperation. They will focus on collaboration in the field of transport, energy, agriculture, cutting-edge technology and digitalization.
Following the meeting, there are plans to issue a joint communique and to approve a new version of the programme for multilateral trade and economic cooperation, as well as other documents and decisions.