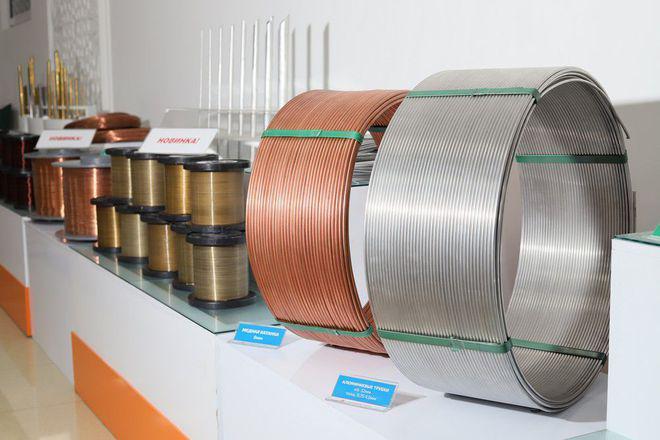 In the near future, Uzvtorsvetmet intends to enter the markets of the countries of the Asia-Pacific region with its products. The plant has already been negotiating with partners from China, India, Malaysia, Indonesia and Singapore, the press service of the enterprise said.
In particular, the Thai company Win Global Metal Co is ready to purchase aluminum from Uzvtorsvetmet. According to the preliminary agreement, the first transaction may take place before the end of this year.
The plant's main importers today are the Baltic countries, England, Turkey, the CIS countries, as well as Hong Kong. This year, Uzvtorsvetmet for the first time delivered its products to Afghanistan and Pakistan, as well as neighboring Tajikistan. There are large metallurgical giants from Turkey, the USA, Germany, Canada, India, Japan, Great Britain and Switzerland among the strategic partners of the enterprise.
"Over the nine months of this year, the export of Uzvtorsvetmet exceeded $15 million. These are mainly secondary alloys of aluminum, copper, brass and lead. In addition, the plant sends for export scrap and waste nickel, titanium and magnesium. This is the waste that is currently not recycled in the republic. They are exported to the CIS countries and Europe," the company said.
Uzvtorsvetmet is the only specialized enterprise in Central Asia that procures and processes scrap and non-ferrous metal waste, and also produces non-ferrous metal alloys and consumer goods.
In September 2018, the state share in the enterprise's authorized capital was transferred to the trust management of the foreign company SFI Management Group.