The Criminal Code and the Code of Administrative Responsibility have been amended in connection with the liberalization of the responsibility of foreign citizens and stateless persons for violating the rules of temporary stay in Uzbekistan, Norma reports.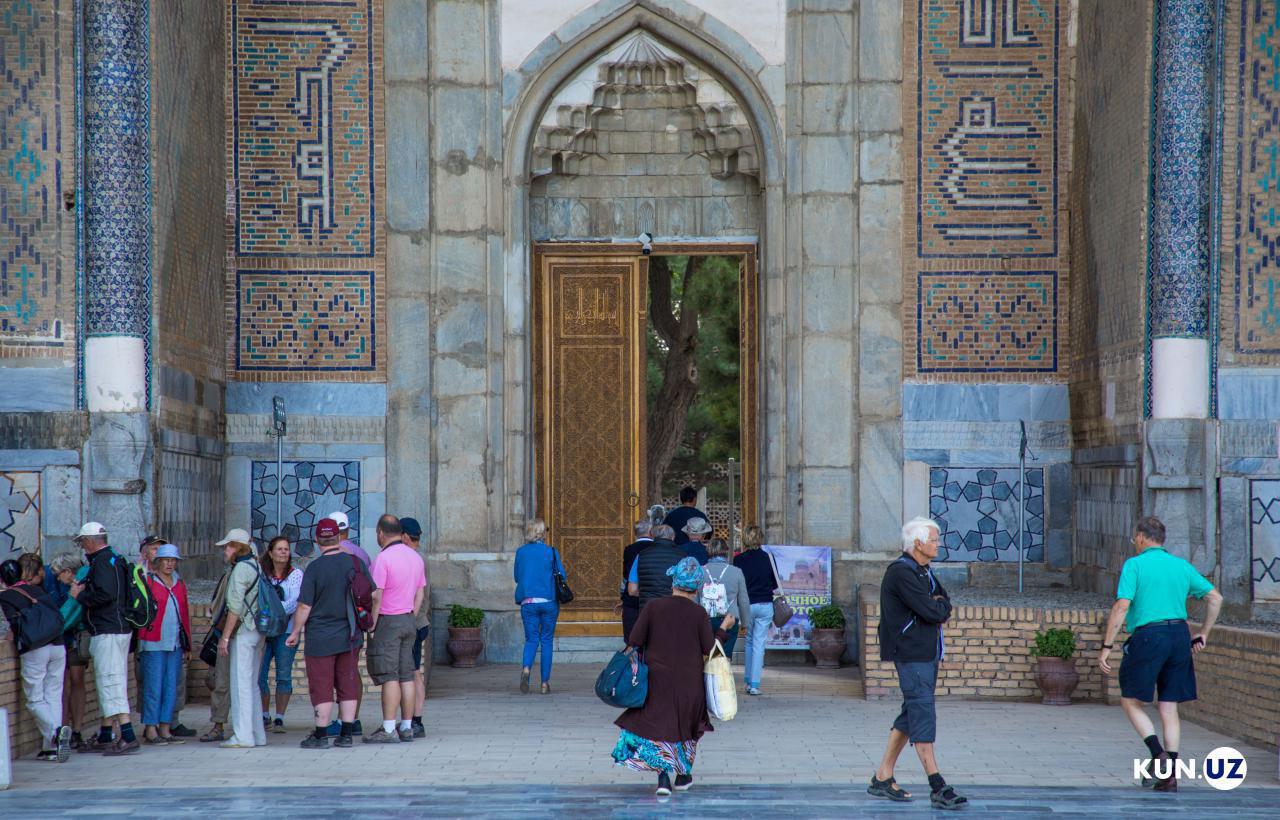 There is no criminal liability for violating the rules of stay in other foreign countries. For example, Russia, Kazakhstan, Ukraine, Belarus, the USA, EU countries, Turkey and Singapore simply impose a fine, or prohibit entry for those who violate the rules of stay.
Uzbekistan, following the practice of these states, repealed Article 224 of the Criminal Code, which provided for imprisonment up to three years for repeated violation of the rules.
Liberalization also affected administrative responsibility for these violations.
Firstly, living with an invalid residence permit in Uzbekistan is now considered a violation of the passport system and the fine for this, accordingly, has decreased from ½ to 3 BCA (previously - from 50 to 100 BCA). A similar fine is now levied on foreigners and SP for living without a temporary or permanent residence permit, for intentional damage or negligent storage of a residence permit, resulting in its loss. For the listed offenses committed repeatedly during the year, 5 BCAs are already charged.
Secondly, the amount of the fine for a violation by a foreigner or SP of the rules of stay in Uzbekistan now directly depends on the duration of such violation: up to 10 days - 5 BCA, over 10 days but not more than 30 days - 10 BCA, over 30 days - 20 BCA. In case of non-payment of the fine, they will be expelled from the country with a subsequent restriction in the right to enter for a period of 1 year, and for repeated violation of the rules of stay within a year after the application of the penalty, they will be expelled and 3 years restriction will be applied against them. Moreover, sanctions for violating the rules of stay will not be applied to persons under 18 years of age.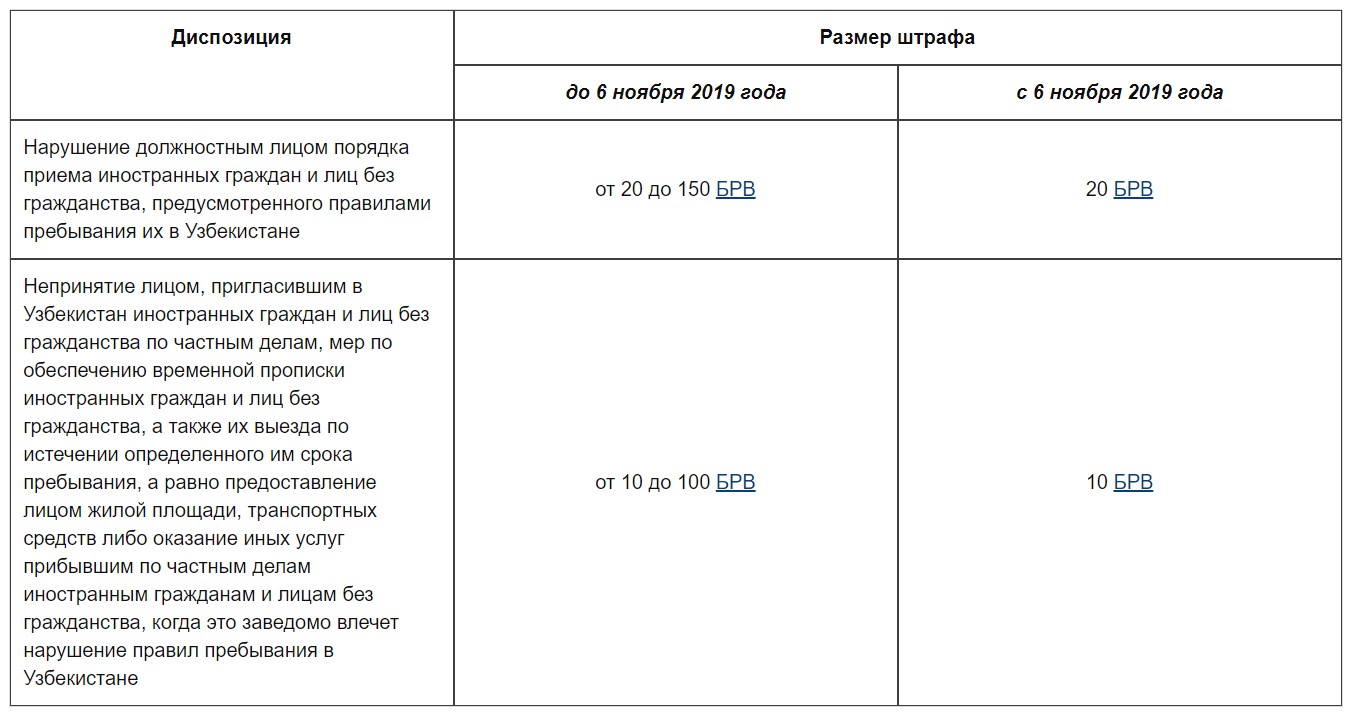 The competence of administrative courts is now only a solution to the issue of expulsion and entry restrictions. The powers to recover fines passed to the internal affairs bodies. In court, the case is considered from 3 to 7 days, so a change in jurisdiction will increase efficiency and reduce bureaucracy.
Thirdly, fines imposed in this sphere from officials and citizens inviting foreigners to the country are limited by the lower limit.