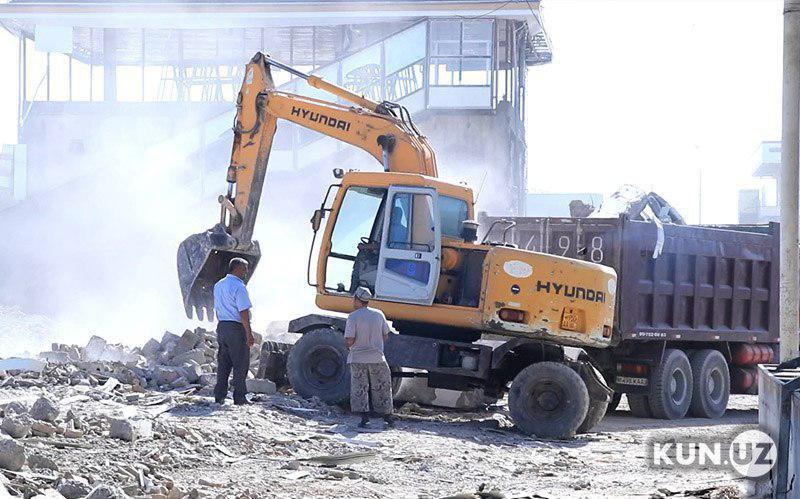 On November 21, at a meeting of the Legislative Chamber of Oliy Majlis, deputies considered the report of the Cabinet of Ministers on implementation of the state budget and the budgets of state trust funds for the nine months of 2019.
During the meeting, MP Rasul Kusherbayev asked government representatives to provide information on debts that arose as a result of demolitions of buildings of individuals and legal entities.
As Deputy Minister of Finance Yorkin Tursunov stated, according to the presidential decree of August 3, in all regions, special working groups were created under the supervision of the Accounts Chamber, which made an inventory of all debts.
It became known that in Uzbekistan, as a result of demolition of 4378 objects, a debt of 1.1 trillion soums was formed. In particular, in:
• Tashkent city – 600 billion soums;
• Tashkent region – 210 billion soums;
• Kashkadarya region – 68 billion soums;
• Surkhandarya region – 56 billion soums;
• Fergana region – 45 billion soums;
• Jizzakh region – 43 billion soums;
• Other regions – 68 billion soums.
"There are no debts only in Andijan region and Karakalpakstan," Yorkin Tursunov said.
The Deputy Minister of Finance noted that the president has already been provided with all the information about the debts and a proposal for their repayment has been developed.
"During the proposal preparation, we took into account that in some regions, where there are huge debts, it is impossible to pay off them all, if money is not allocated from Tashkent," he said.
In general, it is planned to allocate 174 billion soums from the republican budget, and 183 billion – from the local ones to repay debts. In addition, it is intended to cover debts of 733 billion soums by allotting land plots.
"The president supported these proposals and on November 14, a corresponding document of the Cabinet of Ministers was adopted," Yorkin Tursunov concluded.