President of Tatarstan Rustam Minnikhanov invites Shavkat Mirziyoyev to Kazan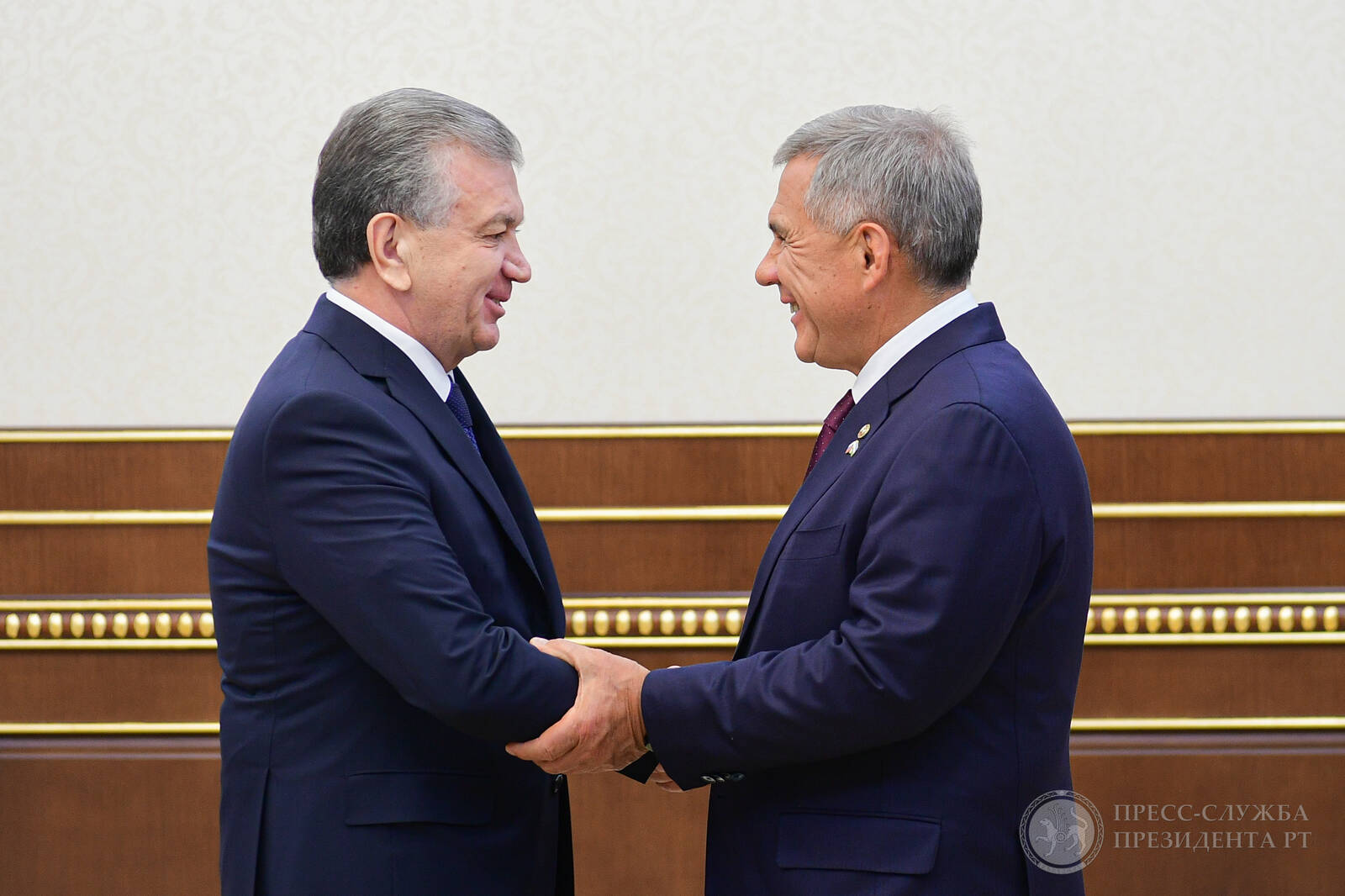 The President of the Republic of Tatarstan Rustam Minnikhanov invited the President of Uzbekistan Shavkat Mirziyoyev to visit Tatarstan as part of his visit to Russia. This was reported on the presidential website of Tatarstan.
Recently, at a meeting in Tashkent, the presidents of Uzbekistan and Tatarstan considered issues of the current stage of cooperation and prospects for the development of practical interaction.
"This visit gave a very important impetus to our cooperation. We have good growth rates in mutual trade turnover. But it does not stop there. The exchange of delegations and the study of each other's capabilities are important for both sides. We should work on increasing the volume and range of mutual shipment of goods and services," the President of Tatarstan said.
"The development of our contacts is facilitated by a single religion and spiritual-cultural ties. It is very important to expand cooperation in the field of culture, science, education and tourism. For example, about 4,000 students from Uzbekistan study at universities of Tatarstan. There is also the National Cultural Autonomy of Uzbeks in Tatarstan. It has almost 9,000 people, who permanently live in Russia. In turn, we are grateful for the support of the Tatar community in Uzbekistan," Rustam Minnikhanov noted.
In the course of the meeting, the parties substantively discussed issues related to the expansion of the presence of leading Tatarstan companies in the Uzbek market. This is the implementation of projects of companies such as PJSC KAMAZ – on increasing the supply of trucks and spare parts, PJSC Tatneft – on expanding the supply of petrochemical products and the network of gas stations, Khimgrad JSC – on creation of an industrial park in the Tashkent region, LLC Eidos-Medicine – on modernization of the healthcare system and others. The parties also discussed issues of increasing supplies of products of Uzbek companies to Tatarstan. In addition, problems of strengthening interaction in the field of science and education, cooperation in the field of culture, sports and tourism were raised.