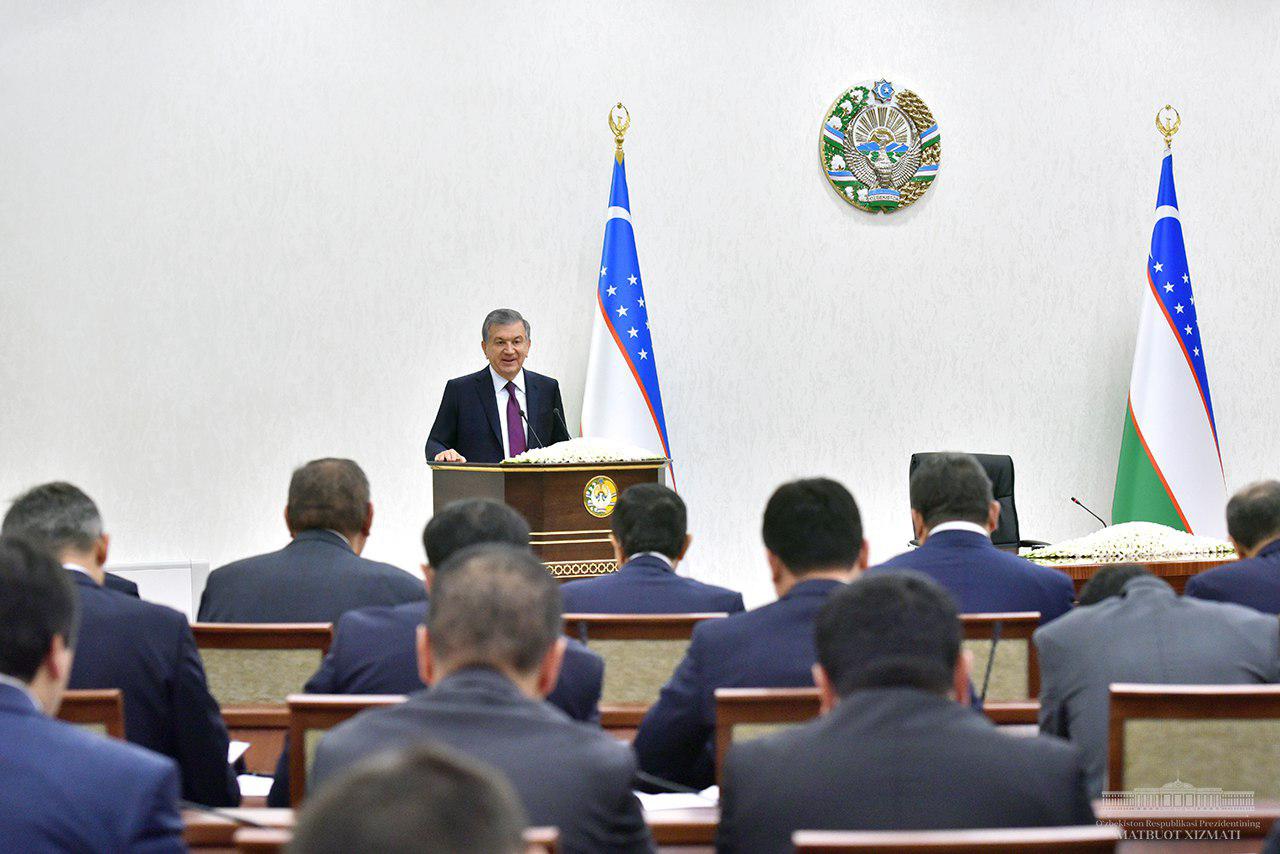 On December 2, the President of Uzbekistan held a meeting on accelerating reforms in priority areas, identifying and ensuring the implementation of target parameters for 2020.
According to the presidential press service, during the meeting, shortcomings in various fields were indicated, the activities of the relevant leaders were sharply criticized.
The President noted that interruptions in the supply of gas and electricity to the population become a cause of fair discontent among the people.
According to World Bank estimates, the state's share in the economy remains high and currently stands at 50-55%. The President said that full implementation of the 10 decisions, adopted over the past three years regarding the reform of the cadastre sphere, has not been ensured. For example, the system of land allocation through an online auction has not yet been launched, the work on digitizing cadastral data has not been finalized.
"Outdated standards and norms remain in the construction industry," Shavkat Mirziyoyev said.
The due attention is not paid to the training of specialists capable of applying new innovative solutions. Examination of design estimates, issuance and approval of building permits are still in paper format. There is no electronic interaction between the participating organizations.
The President also listed problems in the field of transport. He stated that production costs are not reduced due to high tariffs for cargo transportation. The work on providing the population with convenient and affordable transportation services is at an unsatisfactory level.
Lack of attention to the implementation of international educational standards is also indicated. Mirziyoyev said that the criteria for assessing the qualifications of faculty professors also do not meet modern requirements.